Hit and Run Suspect Sought in Manassas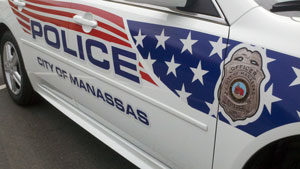 MANASSAS, Va. – Police are searching for a man suspected  of being involved in a hit-and-run pursuit.
The unidentified suspect while behind the wheel of a vehicle struck another vehicle in the area of Breeden and Mathis avenues in Manassas on Wednesday night. Officers followed the suspect who later pulled his car into a gas station at the intersection of Sudley Road and Godwin Drive and then fled on foot.
Investigators believe they know who the suspect is and plan to release his name and pertinent information on Friday, said Manassas police spokeswoman Adrienne Helms. Warrants have been issued for his arrest, she added.