Pedestrian Succumbs to Injuries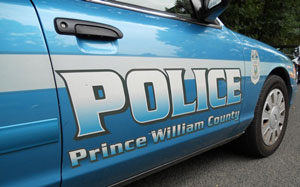 WOODBRIDGE, Va. – Earlier this month, a man crossing U.S. 1 in Woodbridge was struck by a vehicle. He died from his injuries on Friday.
More in an unedited police press release:
Crash – Fatality – On December 11th at 4:22PM, investigators from the Crash Investigation Unit responded to the area of Jefferson Davis Hwy and Neabsco Rd in Woodbridge (22191) to investigate a pedestrian involved crash.

The investigation revealed that a pedestrian was crossing Neabsco Rd just down from the intersection with Jefferson Davis Hwy when, for an unknown reason, he changed directions in the middle of the roadway and began walking towards the intersection.

At the same time, the driver of a 2010 Ford F-150 was traveling eastbound on Cardinal Dr approaching the same intersection. The driver had a green light to proceed across the intersection from Cardinal Dr onto Neabsco Rd.

As the vehicle crossed over the intersection, the driver struck the pedestrian in the roadway. The pedestrian was flown to an area hospital where he died on December 27th. Alcohol and drug use and speed are not factors on the part of the driver. The pedestrian was under the influence of alcohol and was not in a designated crosswalk at the time of the collision.

Identified:

The pedestrian has been identified as Ronald McGriff PAGE, 60, of Woodbridge
More of today's police reports from in Prince William County.