Best Bets to Ring in 2014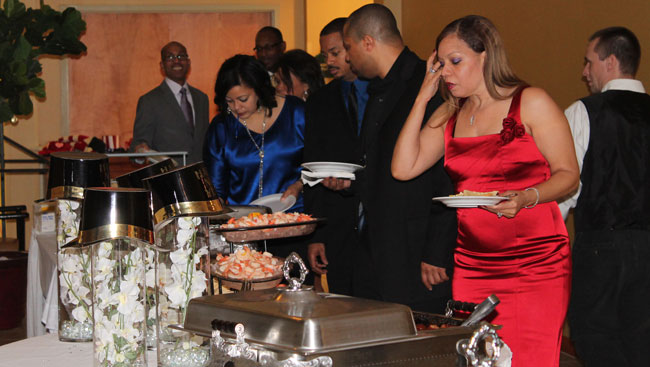 Country rock
Virginia's own Southern Prophets southern rock bank will be the headling act at the newly opened "Toby Keith's I Love This Bar and Grill" in Woodbridge.
The quartet hails from Virginia Beach and plays regularly at Toby Keith's sister bar in Newport News.
It's $10 to get in and includes party favors and a champagne toast. Advanced tickets are being sold on the venue's website.
Party at Mainstreet
The New Year's Eve party at Mainstreet Grill and Bar in Stafford will include the acoustic rock bank Brownstone.
The cover band's set list includes tracks from Mumford and Son, Alice in Chains, Smashing Pumpkins, 3 Doors Down, and others that are sure to get you going.
Tickets are $5 in advance and $10 at the door. Admission includes party favors and a champagne toast.
Call 540-288-9277 for more info.
Elegant evening at K2
Those who like jazz and those who like to treat themselves on New Years Eve will want to head over to K2 Restaurant and Lounge in Woodbridge for Big New York Jazz Funk Extravaganza 2014.
The event features three artists including Elliot Levin, Jared, and "Laughing Lenny" at the restaurant in Featherstone Square in Woodbridge.
Doors open at 8 p.m. and dinner is served at 8:45 p.m. The show starts at 9 p.m. with a comedy hour at 10 p.m. An after party starts at midnight and a special breakfast is served at 1 a.m.
Tickets are $65 in advance, $70 at the door, and $40 for the after party.
First Night Fredericksburg
First Night Fredericksburg is an annual event that attracts thousands to that city. With 10 musical acts on 10 stages, and kids and family zones throughout the festival area, it's one of the region's premier family-friendly New Year's Eve events.
While there will be several restaurants and vendors in attendance, the highlight of the night comes at midnight when a globe is dropped at the city's Riverfront Park after a 10-second countdown.
Tickets to the event are $5 in advance and $8 the night of the event. Paid event-event goers will be issued a button good for admission into all of the venue tents and musical performance areas.