Man Hit Woman Causing Significant Injuries to Her Face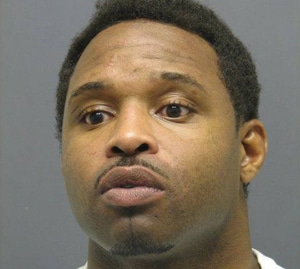 MANASSAS, Va.– Man arrested and facing Malicious Wounding charges after he assaulted a 23-year -old woman, police report.

More in a press release:
Malicious Wounding | Burglary with Intent to Commit Assault –

On December 21st at 12:35AM, police responded to a residence located in the 7400 block of Willoughby Ln in Manassas (20109) to investigate an assault.

The victim, a 30 year old man of Manassas, reported to police that the accused, a known acquaintance, forcibly entered his residence and assaulted another occupant of the home, a 23 year old woman of Huntley VA.

Following the assault, the accused left the residence.

Responding officers were able to locate the accused and detain him without further incident.

The victim sustained significant, but non-life threatening injuries to her face and was transported to an area hospital for treatment.

Following the investigation, the accused was arrested.

Arrested on December 21st:

Jarreau Eugene MOBLEY, 31, of 9833 Nimitz Ct in Manassas

Charged with malicious wounding and burglary with intent to commit assault

Court date: unavailable | Bond: held WITHOUT bond

2 Responses to "Man Hit Woman Causing Significant Injuries to Her Face" (Leave a Comment)
Have Something to Say?
You must be logged in to post a comment.