Teen Arrested in Manassas Stabbing Case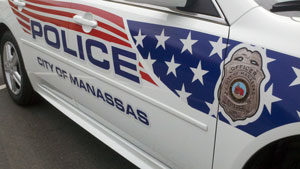 MANASSAS, Va. – A 17-year-old male with ties to both Manassas and Woodbridge was arrested in connection to a stabbing that took place at the Manassas Shopping Plaza in October.
Here's more in an unedited police press release:
Malicious Wounding – Arrest
On December 20, 2013 Manassas City Investigators with the assistance of the Northern Virginia Regional Gang Task Force (NVGTF) concluded a two-month investigation into a stabbing that took place on October 18, 2013 at 9100 Mathis Ave. The suspect, a 17-year-old male with ties to Woodbridge and Manassas, VA, was taken into custody without incident near the intersection of Hastings Dr and Racquet Cir after Officers discovered his whereabouts throughout the course of the investigation. The accused was transported to the Prince William County Juvenile Detention Center and charged with malicious wounding.

Original Release: October 21, 2013

Aggravated Assault

Just before 4:00PM on Friday, October 18, 2013 Manassas City Police responded to "Manassas Shopping Center" located at 9100 Mathis Ave in reference to a stabbing. The juvenile victim sustained two non-life threatening stab wounds and was transported to an area hospital. A detention order is on file for the juvenile suspect in this case. This is an ongoing investigation.