Coco a Lap Cat who Loves to Cuddle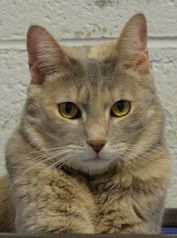 A lap cat who loves to cuddle! She is a very sociable girl with a soft purr and playful attitude. Coco is very good at entertaining herself OR her people and would be a fantastic addition to any home.
For more information on this animal, visit staffordspca.org/contact-us.html

Have Something to Say?
You must be logged in to post a comment.