Teen Pulls Gun, Robs Friend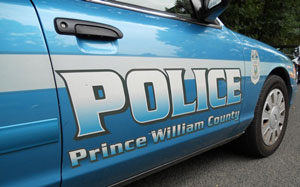 WOODBRIDGE, Va. – A 17-year-old pulled out a gun and robbed his friend, police said.
More in an unedited police report:
Armed Robbery – On December 17th at 1:41PM, police responded to the 14100 block of Cove Landing Dr in Woodbridge (22191) for a robbery. The victim, a 15 year old male of Woodbridge, reported to police that he was approached by the accused, a known acquaintance and a friend of the accused, an unknown male, while walking in the above area. The unknown male allegedly grabbed the victim while the accused presented a handgun and demanded money. Both men relieved the victim of an undisclosed amount of US Currency and cell phones prior to releasing the victim and fleeing from the area. No injuries were reported. Investigation continues.

Arrested on December 17th: [Juvenile]

A 17 year old male of Woodbridge

Charged with armed robbery

Court date: unavailable | Status: held at the Juvenile Detention Center

Lookout:

Black male, between 17 & 19 years of age, 5'09", thin build

Last seen wearing a black knit cap, black hoodie and gray sweat pants

Have Something to Say?
You must be logged in to post a comment.