Man Charged With Abduction, Grand Larceny, Eluding and More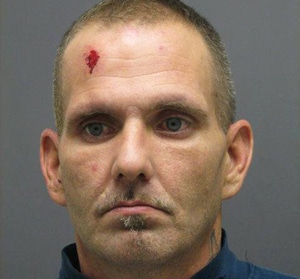 MANASSAS,Va – Multiple charges, including Abduction, for a 32-year-old Manassas man, police report.
More in a press release:
Abduction | Driving While Intoxicated | Grand Larceny Auto –

On December 16th at 1:34AM, police responded to the parking lot of Hard Times Café located at 7735 Sudley Rd in Manassas (20109) for a stolen auto.

The victim, a 31 year old male of Manassas, reported to police that an unknown person(s) took the keys to his vehicle while he was inside the above restaurant.

The victim later observed his vehicle being driven through the parking lot with an unknown female passenger inside the vehicle. The female passenger, a second victim, was later identified as a 34 year old female of Manassas.

A witness, unrelated to the incident, followed the vehicle as it exited the parking lot and later provided the vehicle location to police. Police then located the accused driving the vehicle in the area of Prince William Parkway and Balls Ford Rd in Manassas (20109).

When police activated their emergency equipment, the accused fled in the vehicle at a high rate of speed on Balls Ford Rd. The accused continued on Balls Ford Rd traveling past Coppermine Rd. where he ultimately lost control of the vehicle and crashed at the dead end of Balls Ford Rd.

The accused was subsequently arrested without incident.

An investigation revealed that the accused was driving while intoxicated. The investigation further revealed the female victim was not aware the vehicle was stolen and several requests to exit the vehicle were denied by the accused.

The investigation also revealed the accused was at Hard Times Café prior to this incident and neglected to pay his bill prior to leaving. Minor injuries were reported as a result of the crash.

Arrested on December 16th:

Christopher Lee PAGE, 32, of 9328 Clover Hill Rd in Manassas

Charged with abduction, driving under the influence of alcohol, grand larceny of a vehicle, eluding and defrauding a restaurant

Court date set for February 5, 2014 | Held WITHOUT bond

Have Something to Say?
You must be logged in to post a comment.