Police Disrupt Heroin Trafficking Ring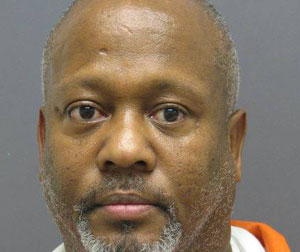 PRINCE WILLIAM COUNTY, Va. – Authorities in Prince William County and Manassas say they've disrupted a suspected heroin trafficking ring that stretched between New Jersey and Virginia.
More in an unedited police report:
Narcotics Investigation – On December 16th, detectives from the Prince William-Manassas-Manassas Park Narcotics Task Force concluded a three month narcotics investigation involving the distribution of heroin with the execution of multiple search warrants in Manassas City and Prince William County. Detectives discovered that the accused was transporting large quantities of heroin from New Jersey to Manassas where he would then distribute them to local communities. Detectives executed search warrants at 9261 Byrd Dr and 9334 Witch Hazel Way in Manassas City and at 10933 Cattail Ct in Prince William County. As a result of these searches, heroin, a handgun, medications, and an undisclosed amount of U.S. Currency were recovered. Following the investigation, the accused was arrested.

The investigation continues and additional charges are pending.

Arrested on December 16th:

Alonzo Eugene GRANT, 48, of 10933 Cattail Ct in Manassas

Charged with distribution of a schedule I or II narcotic [heroin]

Court date: January 10, 2014 | Bond: held WITHOUT bond

Have Something to Say?
You must be logged in to post a comment.