Scammer Targets Manassas Resident, Claimed to be From IRS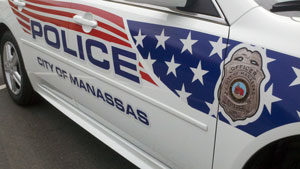 MANASSAS, Va. – Someone claiming to be from the IRS really wasn't, and now police are investigating.
More in a press release:
On December 4, 2013 Manassas City Police met with a resident on the 10100 block of Allwood Ct for a report of fraud.

According to the victim, someone with a foreign accent called the residence claiming to be from the Internal Revenue Service (IRS).*

The caller told the victim that the victim owed an undisclosed amount in taxes to the IRS, which would have to be paid immediately in order to avoid negative repercussions.

To pay the debt, the victim was instructed to purchase several prepaid debit cards and provide the card account numbers directly to the caller over the phone so that the caller could immediately access the funds.

*Crime Prevention Tip from the Federal Trade Commission (FTC):

Don't believe callers, emails or texts that say they're from the Internal Revenue Service (IRS). Tax identity thieves may send phony "phishing" emails that appear to be from the IRS and ask you to click on a link and provide your personal information online or over the phone. Don't do it. The IRS doesn't email, call, or text people to get personal information. If the IRS needs to contact you, they will do so by mail. If you have any doubt whether a message is legitimate, call the IRS directly. For more information on IRS scams, click here.

The victim partially complied before notifying Police.