Fallen Tree on NOVEC Transmission Line Cuts Power to Thosuands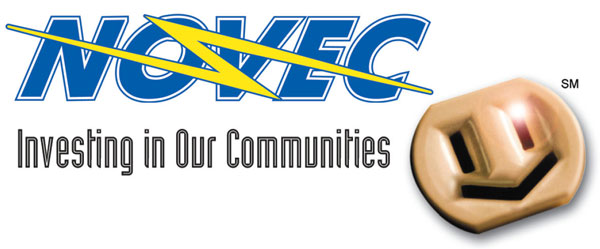 NOVEC customers in Prince William and Stafford counties have been without power following the overnight storm after a tree fell on large transmission line.
Here's more in a press release:
Northern Virginia Electric Cooperative crews are working to restore power to thousands of customers in Northern Virginia after ice caused trees to fall on power lines on Monday, December 9.

A tree that fell on a Dominion Virginia Power transmission line just before 7 a.m. on December 9 disrupted service to eight NOVEC substations in Prince William and Stafford counties and interrupted service to more than 20,000 NOVEC customers. DVP crews worked to reroute power after isolating the tree-affected section of the line and restored service to NOVEC's substations at 9:13 a.m.

"NOVEC thanks Dominion for quickly diagnosing the problem and switching to another source to restore the transmission service," said Larry Shaffer, NOVEC vice president of System Operations.

NOVEC, contract, and out-of-state crews are working to restore power to other storm-affected customers in Fairfax, Fauquier, Loudoun, Prince William and Stafford counties. "We've got all crews out in the field," Shaffer said. "We're hoping to restore service to all customers by Tuesday morning, if not sooner." Customers can obtain outage information on NOVEC's website. 

NOVEC warns customers not to go anywhere near a downed power line because it could be energized and deadly. Also, customers should never run power generators indoors because they could create deadly carbon monoxide. A large generator should only be connected to the power grid by a qualified electrician because an incorrectly connected generator could kill line technicians who are working on the system.