Now Hiring: Referral Coordinator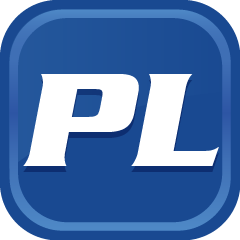 Position Description: Referral Coordinator
Direct Report: Office Manager
FLSA Status: Non-Exempt, Hourly
Position Description
The Referral Coordinator provides quality customer services to all patients of Greater Prince William Community Health Center. The role of a Referral Coordinator is to facilitate the coordination of patient care from an administrative perspective. Within a Community Health Center setting, the patient population varies greatly and it is important the Referral Coordinator is able to work in a culturally competent manner at all times. This person collaborates with the Physicians, Nurse Practitioners, and Medical Assistants to complete his/her work.
Team Philosophy Statement
The Greater Prince William Community Health Center provides affordable access to integrated and coordinated primary, dental, prenatal, and behavioral health care services to the entire family under one roof. We operate with a team of caring, competent, and productive providers and staff who focus on quality, compassionate, and coordinated care in order to provide outstanding service to patients and families. Our staff places a high value on teamwork and must accept changing duties, be multi-skilled, and perform a variety of tasks in the care of our patients. Each member of the team is dedicated to continuous learning, and contributes toward our goal of providing outstanding health care services to our patients
Essential Functions
This position requires the completion of the following tasks:
1. Process internal and external patient referrals on behalf of the primary, prenatal, dental, and behavioral health practices;
2. Ensure that all patient services have been pre-authorized through insurance verification;
3. Provide patients with information regarding health care services available in the community, including charity care;
4. Maintain and expand the specialist referral network, including meeting with specialists in the community willing to sign our Memorandum of Agreement;
5. Provide the Executive Director with monthly reports addressing internal and external referrals;
6. Answer incoming telephone calls and refer to appropriate staff for follow-up; and
7. Other duties, as assigned.
Office Skills
Records Management, Creating/Updating Reports, Answering/Making Telephone Calls, Completing Documentation, Verifying Insurance
Qualification, Education, and Experience
1. High School Diploma or GED;
2. Bilingual (English/Spanish); and
Greater Prince William Community Health Center
4379 Ridgewood Center Drive, Suite 102, Woodbridge, VA 22192
703-680-7950
3. 5 years of experience in a professional medical/dental office.