Now Hiring: Psychiatrist, Behavioral Health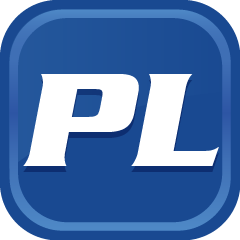 Position Description: Psychiatrist, Behavioral Health
Direct Report: Medical Director
FLSA Status: Exempt
Position Description: The Psychiatrist will provide integrated care to non-seriously mental ill patient of all ages, (e.g. 4 years old and up), at GPWCHC. Utilize professional skills in providing psychiatric diagnosis and treatment of acute and chronic psychiatric health problems along with preventive care focused on psychiatric health risk factor reduction. Ensure efficient and effective patient care through joint planning and problems solving with GPWCHC and CSB staff. Provide care consistent with psychiatric best practices and the policies and procedures of the organization. Protect the dignity, privacy, and confidentiality of patients and their families.
Essential Functions:
1. Performance of psychiatric evaluations, including a thorough symptom history, ordering or performing certain diagnostic tests as necessary, evaluation of the psychosocial and family aspects of the situation sufficient to make a psychiatric health assessment.
2. Prescribe medications to treat mental, emotional, or behavioral disorders with a diverse population of all ages (e.g. 4 years old and up), and backgrounds. Provide follow-up medication management services. Monitor for side effects and other potentially adverse reactions.
3. Provide education to patients on psychotropic medications and potential side effects.
4. Collaborate with other physicians, psychologists, counselors, social workers, nurse practioners, or other professionals to discuss treatment plan and progress.
5. Work with families to support treatment adherence.
6. Management of common acute and chronic psychiatric illness, including mood, anxiety, somatoform, sleeping, substance-related, eating, impulse control, and childhood disorders; as well as education with regard to such problems.
7. Medication management of patients with co-occurring substance related and non-SMI disorders.
8. Evaluation, assessment, and referral of SMI patients.
9. Crisis intervention as needed, including assessment of risk to self and others and completing a Certificate of Need.
10. Collaborate with other professionals on complex and high priority cases with co-occurring psychiatric and medical conditions, complicated diagnostic problems, serious illness, complicated therapeutic problems, and reevaluation of chronic conditions.
11. Work as a member of a health care team, assisting in education of patients and the target community in preventive behavioral health care and health maintenance concepts.
12. Completes all necessary patient-related documentation in an Electronic Medical Record system in a timely fashion.
13. Conduct peer reviews and internal chart audits periodically.
14. Completes continuing education credits as necessary and appropriate.
15. Performs other duties as assigned.
Qualifications, Education, and Experience
1. Doctor of Medicine from an accredited program
2. Board Certified by the American Board of Psychiatry and Neurology
3. Current Virginia license to practice as a psychiatrist with prescription authority
4. Current DEA number, NPI number, and basic life support card
5. Must be able to provide clinical supervision
6. Experience working with non-SMI patients
Greater Prince William Community Health Center
4379 Ridgewood Center Drive, Suite 102, Woodbridge, VA 22192
703-680-7950