Now Hiring: Office Manager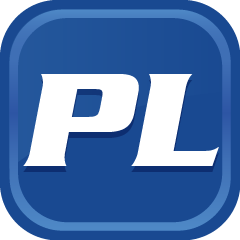 Position Description
Office Manager
Direct Report
Director of Operations
FLSA Status
Exempt/Supervisory Duties
Position Description
The Office Manager is dedicated to the Center's mission of providing affordable access to an integrated and coordinated health care home for all members of our community under one roof.
The Office Manager is responsible for all aspects of the Front Desk and Call Center operations, including patient appointments, collections, billing, and satisfaction for primary, dental, prenatal, and behavioral health patients. In addition, the Office Manager coordinates provider credentialing, regulatory training and compliance, and employee supervision. The Office Manager supervises the Front Desk Supervisor, 8 Front Desk Patient Advocates, and is a member of the Senior Leadership Group. This position requires an experienced manager capable of multitasking on a daily basis.
Team Philosophy Statement
The Center provides affordable access to integrated and coordinated primary, dental, prenatal, and behavioral health care services to the entire family under one roof. We operate with a team of caring, competent, and productive providers and staff who focus on quality, compassion, and coordinated care in order to provide outstanding service to patients and families. Our staff place a high value on teamwork. They must accept changing duties, be multi-skilled, and perform a variety of tasks in the care of our patients. Each member of the team is dedicated to continuous learning, and contributes toward our goal of providing outstanding health care services to our patients.
Essential Functions
The Office Manager has the following functional responsibilities:
1. Serves as a liaison between various Center Practices, including management, operations, clinical, and administrative. This position requires excellent communication skills and a willingness to learn and lead by example.
2. Works with the Central Billing Office to ensure billing is completed accurately and timely each month. This requires coordination with internal and external staff.
3. Orders and maintains office supplies for the Center. Performs price comparisons among different vendors, where appropriate. Collaborates with the appropriate staff members to keep a record of the Center's inventory and supply usage.
4. Responsible for the monitoring the implementation and results of internal/external patient satisfaction components. Works closely with the Front Desk Supervisor and clinical support staff to improve patient satisfaction.
5. Serves as the HIPAA Compliance Officer and works with the Medical Director to ensure all other aspects of clinical compliance are followed according to the standards set forth by relevant regulatory agencies (HRSA, OSHA, JACHO, etc.).
6. Supervises the Front Desk/Call Center Patient Advocates and mentors these individuals. Coordinates the annual performance evaluation and decisions regarding the hiring/termination of all Front Desk staff.
7. Develops and maintains a "super user" knowledge level of the electronic health records (EHR) system, eClinicalWorks. Provides initial and refresher training of the system to new hires. This position requires experience in EHR systems.
8. Manages all provider credentialing applications for new and current primary, dental, prenatal, and behavioral health care providers. Maintains up-to-date files of all licenses and certifications. Ensures proper filings with state agencies and Boards. Adds and deletes provider licenses in the EHR system.
9. Full participation on the Senior Management Team and works regularly with the management team on organizational policy, plans, and procedures and their design, implementation, and on-going evaluation. This position requires significant practice management experience from a private or non-profit doctor or dentist office.
10. Supports other staff in the identification and development of marketing and outreach to community-based stakeholders, including universities, private and non-profit businesses, and government agencies. This position assists with scheduling and participating in Health Fairs and other similar outreach events.
11. This position often involves other duties as assigned by the Director of Operations. This position requires a Team Player with a "can do" attitude.
Qualifications, Education, and Experience
The Office Manager shall possess the following:
1. Bachelors Degree (Health, Management, Or Other Relevant Field)
2. Knowledge of Administrative, Clinical, and Management Requirements In A Health Care Setting (Billing, Collections, Appointment, Coding, and EHR Systems) And Of Clinical Regulatory Requirements
3. 5-7 Years of (Doctor's) Office Management Experience
4. Supervisory Experience, 8 Total Personnel
5. Bilingual English & Spanish (Speak, Read, & Write)
Greater Prince William Community Health Center
4379 Ridgewood Center Drive, Suite 102, Woodbridge, VA 22192
703-680-7950