Now Hiring: Obstetrician/Gynecologist, Medical Doctor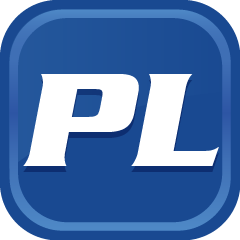 Position Description
Obstetrician/Gynecologist, Medical Doctor
Direct Report
Medical Director
FLSA Status
Exempt
Team Philosophy Statement
The Center provides affordable access to integrated and coordinated primary, dental, prenatal, and behavioral health care services to the entire family under one roof. We operate with a team of caring, competent, and productive providers and staff who focus on quality, compassionate, and coordinated care in order to provide outstanding service to patients and families. Our staff place a high value on teamwork. They must accept changing duties, be multi-skilled, and perform a variety of tasks in the care of our patients. Each member of the team is dedicated to continuous learning, and contributes toward our goal of providing outstanding health care services to our patients.
Position Description
The Obstetric and Gynecology Physician provides health assessment and direct care to obstetric and gynecology patients as part of the provider team delivering services to Center patients. This position primarily provides outpatient gynecology services and supervises high-risk prenatal patients. This position does not include labor and delivery services. No hospital rounds will be required.
Essential Functions
1. Lives the Center's mission and vision and adheres to the Center's policies, procedures, and protocols.
2. Provides obstetric and gynecological care using generally accepted standards of practice. The physician develops a plan of care for each patient, including complete history, physical examination, diagnosis, appropriate treatment and /or referral, uses all available resources in an appropriate and cost-efficient manner.
3. Confers with consulting physicians, mid-level providers, nurses, support staff, patients, and families concerning treatment and care of patients. Makes appropriate specialty and sub-specialty referrals, but maintains responsibility, assuring continuing of care.
4. Perform general office gynecological surgical procedures, both diagnostic and therapeutic, using both minimally invasive and traditional surgical techniques.
5. Performs colposcopy and LEEP services as in-patient procedures, as appropriate.
6. Agrees to provide all methods of birth control including IUDs and counsel/consent patients for permanent sterilization.
7. Participates in health promotion/disease prevention activities and stresses the importance of preventive health care measures with all patients.
8. Supports mid-level providers in mentoring, supervision, and on-going consultation. Physician will enter into collaborative agreements with Certified Nurse Midwives. Maintains and acquires knowledge and skills to perform required duties to meet all hospital, state, organizational and licensure requirements.
9. Participates in all quality improvement/assurance activities. Participates in the Center in-service training, staff/stakeholder meetings, and outreach and fundraising events. Physician adheres to established guidelines for use and/or disclosure of protected health information.
10.Completes records in adequate professional detail and on the same day as the chart is opened in eClinicalWorks. Physician performs at, or above, the HRSA UDS Productivity Standards For OB-GYN Physicians at Federally Qualified Health Centers (FQHC).
11.Other duties as assigned by the Medical Director and/or the Executive Director.
Qualifications, Education, and Experience
1. Successful Completion of Accredited OB/GYN Residency Program
2. Board Certification In OB/GYN
3. Current Virginia License To Practice As A Medical Doctor
4. Current DEA License/Number, NPI Number, Basic Life Support Training
5. Preference for Bilingual (English/Spanish) Language Ability
6. Ability To Work Extended Office Hours On Monday and Wednesday Evenings
Greater Prince William Community Health Center
4379 Ridgewood Center Drive, Suite 102, Woodbridge, VA 22192
703-680-7950