Now Hiring: Medicaid Eligibility Advocate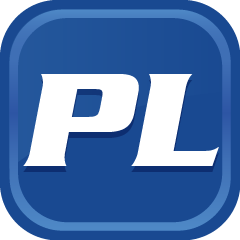 Description: Medicaid Eligibility Advocate
Direct Report: Office Manager
FLSA Status: Non-Exempt, Hourly Employee
Position Description
The Medicaid Eligibility Advocate is an hourly position responsible for enrolling and renewing patients into Medicaid, FAMIS, and FAMIS Plus. This is a position that requires an ability to multitask in stressful situations while providing excellent service to patients, colleagues, and third-party organizations in the Center and over the telephone and computer.
The Medicaid Eligibility Advocate is the subject matter expert and responsible for completing the paperwork necessary to assist children and pregnant Mothers in Medicaid, FAMIS, and FAMIS Plus programs. Within the Center setting, the patient population varies greatly and it is important the Advocate is able to deliver services in the native language of the patient and in a culturally competent manner at all times. The Advocate is often the first and last point of contact for patients and it is important this person presents professionally and friendly at all times. This person collaborates with Patient Advocates, Medical and Dental Assistants, and Providers to complete his/her work.
The Advocate must know and apply the policies and procedures established by the Center. The Advocate is responsible for enrolling individuals in Medicaid at the Center (waiting room, exam room, office), schools, shelters, government offices, etc. The Advocate will answer incoming telephone calls, make out-bound calls, speak publicly, and track all paperwork necessary to submit enrollment and renewal for prospective Medicaid patients.
Essential Functions
The Advocate will be responsible for the following functions:
• Intake: provide excellent customer service when first responding to families inquiring about Medicaid services.
• Completes data entry with 95% accuracy. Responds to paper ROIs within 10 days of receiving request. Answers telephone inquiries using appropriate script.
• Answers voice mails in a timely manner and returns all calls within a 24-hour time period. Completes online intakes using the database
• Application assistance: provide thorough application assistance to ensure families overcome barriers to enrollment.
• Tracks, monitors and reports to Supervisor any systems problems. Completes post-intake follow-up as procedure manual defines it.
• Sends completed application to appropriate DSS office with no more than 10% denial rate. Submits no less than 25 applications per month.
• Post-enrollment: Provide families with post enrollment education to include information on access and utilization. Tracks, monitors and reports to supervisor any systems problems. Completes post-enrollment follow up after two weeks of enrollment into the program to ensure family is utilizing services. Makes referrals to community resources as appropriate.
• Re-enrollment: assist families with completion of enrollment/reenrollment according to program procedure. Completes data entry with 95% accuracy. Tracks, monitors and reports to supervisor any systems problems.
• Completes re-enrollment follow up after one year of enrollment as defined in procedure manual. Provides education on re-enrollment process to allow for independence in re-enrolling into program. Re-enrolls no less than 5 children per month.
Skills
• Knowledge of Microsoft applications, including Excel and Word required. Microsoft Access experience/knowledge preferred.
• Excellent interpersonal communication skills required.
• Answer and return telephone calls to/from patients.
• Scan medical records into EClinical Works and fulfils patient record requests.
• Provides patients and the general public with information about the Center.
• Participates in outreach events such as local health fairs and shelter visits, including nights and weekends.
• All other duties, as assigned.
Qualifications, Education, and Experience
• Associate/Bachelor Degree Preferred
• 2-3 Years Of Providing Customer Service In A Health Care Office Setting
• Read, Write, and Speak Fluent English/Spanish
• Proficient in Microsoft Office Suite programs and Electronic Medical Records
• Ability to Multi-Task, Work Extended Hours, And Add Immediate and On-Going Value To The Center's Operation
Greater Prince William Community Health Center
4379 Ridgewood Center Drive, Suite 102, Woodbridge, VA 22192
703-680-7950