Now Hiring: Behavioral Health Practice Director, Behavioral Health Practice Consultant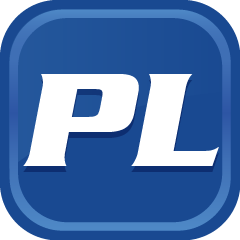 Position Description
Behavioral Health Practice Director, Behavioral Health Practice Consultant
Direct Report
Behavioral Health Consultant II – Behavioral Health Practice Director
Position Description
We have an exciting new position as behavioral health care team member providing assessments, testing, brief encounter and traditional therapy, and crisis intervention to insured and uninsured patients in a non-profit multicultural health center located in Woodbridge, Virginia.
Training and experience in evidence-based interventions and health psychology required. Candidates will work closely with one dozen other Providers at the Center to deliver integrated and coordinated behavioral health care in a out-patient clinic setting. The Behavioral Health Practice is comprised of two full-time Behavioral Health Consultants and one full-time Nurse Practioner. This team is supplemented by other support staff and, in the future, a Psychiatrist (PRN) to oversee medication management.
Essential Functions
1. Performs diagnostic assessments for patients referred by internal and external sources, e.g., depression, anxiety, trauma, and abuse.
2. Provides brief and traditional behavioral health interventions for non?Seriously Mentally Ill patients, including substance abuse assessments, and crisis interventions. Provides individual, group, family, and couples therapy. Provides services to all age ranges.
3. Refers clients with Serious Mental Illness to the Community Services Board (CSB) for treatment. Refers clients to other appropriate community resources, as appropriate.
4. Participates in chart reviews with the Center's medical staff and CSB staff. Serves as a consultant to medical staff on behavioral health matters.
5. Plans and conducts in?service training and orientation programs concerning behavioral health for colleagues at the Center and CSB. Attends and participates in staff meetings and professional development.
6. Provides liaison and outreach services with multiple area community organizations involved in behavioral health activities.
7. Maintains electronic health records and reports in accordance with the Center's policies and procedures.
Qualifications, Education, and Experience
The preferred candidate meets or exceeds the following requirements:
1. Bilingual (Spanish and English).
2. A Masters Degree, PsyD. or PhD. in psychology, social work, counseling or a related behavioral science field.
3. Three years of practical experience in the delivery of behavioral health services in a human services environment or in a primary health care environment. The ideal candidate has experience in a Federally Qualified Health Center (FQHC).
4. Must be an LCP or LCSW licensed in the Commonwealth of Virginia.
Greater Prince William Community Health Center
4379 Ridgewood Center Drive, Suite 102, Woodbridge, VA 22192
703-680-7950