Findings of Quantico Growth Study to be Presented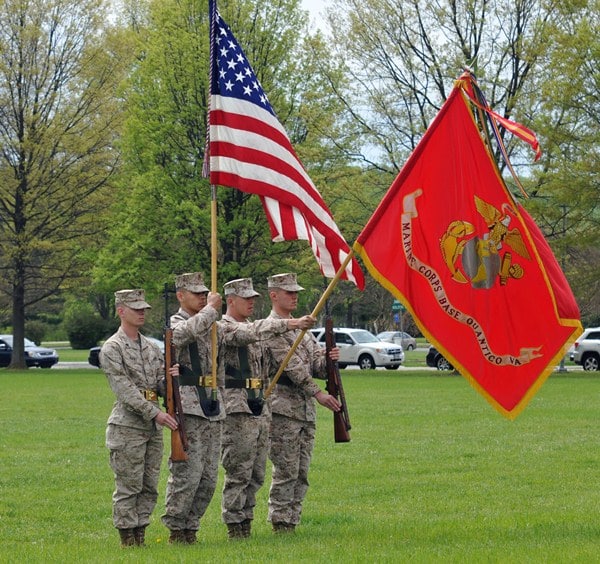 NORTH STAFFORD, Va. – A joint land use study at Quantico has been underway as the region examines how to better grow with the crossroads of the Marine Corps in its back yard. Now that commission will present its findings.
The joint land use study, or JLUS, has examined localities in Stafford, Prince William, and Fauquier counties, probing future development that is planned near the boundaries of the Marine Corps Base. The study will also help to determine what future activities will be planned at Quantico.
"The community-driven JLUS has documented existing and future operations at MCB Quantico, as well as current and planned land use and development-related proposals in Stafford, Prince William, and Fauquier Counties, near the base's boundaries," stated a press release.
A set of actions derived from the JLUS will be presented at three upcoming workshops in each respective county.
More in a press release:
MONDAY, DECEMBER 9, 2013

STAFFORD COUNTY, 7-9 PM

Presentation at 7:30 PM

Hilldrup Moving & Storage 4022 Jefferson Davis Highway Stafford, VA 22554

WEDNESDAY, DECEMBER 11, 2013

FAUQUIER COUNTY, 7-9 PM

Presentation at 7:30 PM

"Old" Cedar Run

Rescue Squad Building

3558 Catlett Road

Catlett, VA 20119

TUESDAY, DECEMBER 17, 2013

PRINCE WILLIAM COUNTY, 7-9 PM

Presentation at 7:30 PM Development Services Building

5 County Complex Court

Room #202

Prince William, VA 22192
Stafford County was the lead jurisdiction for the JLUS. Panels from all three impacted jurisdictions participated in the study.

Have Something to Say?
You must be logged in to post a comment.