Trading in the Minivan: A Goodbye That Didn't Happen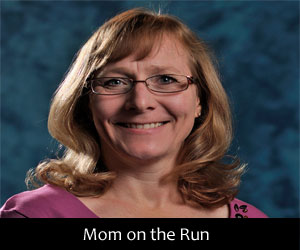 Mom on the Run: The Next Chapter
I have to bend down to get into the little car. I slip my right foot in, swing my rear end in and sit down, then bring my left foot over. I reach out, farther than I expect, and pull the door shut. I ease back into the bucket seat, feel it hug my sides and shoulders, and reach forward with both hands to grip the steering wheel.
This little car is nothing – nothing! – like my minivan.
Wow. My feet are on the pedals, but I haven't started it up yet. There's too much to look at! Left hand still on the steering wheel, I reach out with my right and touch the control panel. There, within easy reach, the dial for temperature control, the touch computer screen, the radio and navigation system buttons. I slide my fingers down everything, feeling wonderingly. I drop my hand onto the gear shift knob, sportily set between the seats, not on the steering column.
I pull my hand back onto the steering wheel and look at the dashboard in front of me. Whoo, a tachometer! The minivan didn't even pretend to have one of those. Its dash just had a speedometer, a fuel gauge, and a temperature readout. I have no idea what to even do with rpm readings.
Finally I press the button – press the button! Ha! – and start the engine. Vroom! With that the computer screen lights up, the dashboard springs to life, and I take the opportunity to test the sunroof. Ha again! I try not to gawk as the beige ceiling slides back, revealing a black glass roof. Then that lifts and pulls back too, and voila! The dealership bay ceiling is visible above me.
I turn and look at my husband in the passenger seat. I can't help it, I'm grinning. We ordered this car, sight unseen, from a dealership in South Carolina. I had test-driven an older, stick-shift model, but this one is less than a year old, manual transmission, and is fully loaded.
And, mostly, it's yellow. Bright, shiny, sunny, unavoidable yellow. I have wanted a yellow car for my entire life, and now's my chance. My kids are both in college, my minivan is on its last legs (well, wheels), and I'm 47. Much older and it will be downright ridiculous to get a yellow car; at least right now it's just silly. So my co-worker Pete found it online, I had it shipped up, and now here we are! Sitting in it! Right here in real life! I get to test-drive it, of course, I'm not committed to buying this car, but it is so cute, and yellow, and affordable, and we have financing all set, there has to be something seriously wrong with it not to leave here with it tonight.
"Ready to go?" The salesman is squished into the small back seat with my son, home for the Thanksgiving weekend and here to experience his mother driving not-a-minivan. I nod, and slide the gear shift into reverse, then – oooh! – we all stare appreciatively at the computer screen, which magically shows the bay behind us, courtesy of the rear-view camera. No way! I try to steer by the picture but can't in the end, it's too unfamiliar, the little car and the camera, and I twist around, peering around the driver's seat headrest and out the little back window to get a better view.
Away we zip off into the night. First I drive, then my husband has a turn. We drive fast, and slow. We take turns and straightaways, try a U-turn. We play with the radio and the navigation system. And finally we go back to the dealership, where we spend over an hour completing paperwork.
We are on the way home, my husband and I and our son squished into the back seat once again, a sheaf of paperwork in our hands, when I realize: I drove her for more than 11 years, we took her on vacations and to tournaments and practices and grocery store runs. I drove Brownies and Cub Scouts and soccer teams and volleyball players and lacrosse sticks and hockey equipment. The minivan was central to my life, to my kids' childhoods … and I didn't even look back to say goodbye.