Those with Video Production Knowledge Needed for First Time Home Buyer Campaign
By MARY FOLEY
Volunteer Prince William – November 30, 2013 7:00 am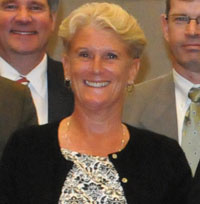 Volunteer Opportunities in the Area
· Good morning . . . the Holidays are upon us and bringing out the good in everyone! Take a look at our offerings this week – phone a friend, gather your family, and make volunteering a new tradition!
· Volunteers are needed at ACTS for a crisis intervention hotline; training is 40 hours, beginning the weekend of January 25-26. If you are interested in making a difference please call 703-221-1144.
· The Salvation Army continues to need for volunteers to ring the bell at various stores throughout the community. Come as a single volunteer for a 2 hour shift or bring your friends and colleagues to adopt a day a particular store. The Red Kettle program runs from November 9th – December 24th and is very important to their work. Come be part of this special group that raises money that is used threw out the year. Please call Catie at (571) 580-8995 to learn more.
· The Head Start Program needs new coats for their children! This is a group of 4 year olds both boys and girls. If you can add a coat or two to your shopping list it would be much appreciated. I am wearing my heavy coat and I know you are too. Please call the Head Start office at (703) 791-8708 for exact sizes needed.
· The Un Trim A Tree Holiday Gift program is in full swing providing gifts to needy kids in the community. Would you like to adopt a child and bring a little joy to them? You will receive the child's name, age, gender and two wishes so you can shop for specifically for this child. There seems to be a lot of need for clothes this year but also toys. The donors always say how much fun they had shopping for this special little kid. You should spend about $50 per child so all you have to do is decide how many children you'd like to shop for. Please visit www.volunteerprincewilliam.org and download the donor form and I will send the specifics on your child to you! I promise this will make your day.
· Here's a huge cheers to the Prince William SPCA in celebration of their 10th Anniversary. This wonderful organization does so much in our community to help homeless pets. Please visit their web site: www.pwspca.org to learn more and to sign-up for one of many volunteer opportunities.
· SERVE has an URGENT need for volunteer drivers for the Food Distribution Center on Tuesdays and Wednesdays. Drivers take the SERVE vans to area grocery stores and restaurants to pick-up donated food and then return to SERVE for unloading and distribution. You must be at least 21 years old with a clean driving record. Contact Jan at jhawkins@nvfs.org
· First Home Alliance has a fun opportunity for volunteers to help them produce a video campaign on all their services to first time homebuyers and distressed homeowners. So if you have any knowledge of video productions please give them a call at (703) 580-8838 ext. 23 to learn more.
· The Brain Injury Services is looking for a special volunteer who is a graduate of Columbia University in New York to visit a gentleman in his 90's who is also a graduate and taught at Columbia. This gentleman lives in Fairfax would love to chat a couple of times a month about New York, Columbia and politics. If you are this special volunteer please call Michelle at (703) 451-8881 ext. 232 to learn more.
· Literacy Volunteers of America-Prince William needs you to help an adult learn to read and write. The next Tutor Training Workshop is January 11, 2014 9am to 4pm and January 25, 2014, 9am to noon. There is a one-time fee of $35 for materials. Imagine the difference you can make in someone's life! Contact at lvapw@aol.com.
· Catholic Charities has a couple of programs for the immigrant community. Volunteers are needed in both Manassas and Woodbridge as ESOL and Citizenship teachers. Training and all the materials are provided. This is a unique opportunity. Please call (571) 208-1572 for all the specifics.
· ACTS is entering their very busy season at their Thrift Store in Dumfries. Volunteers are needed Tuesday thru Saturday to greet donors and help them unload their car. This is a bustling place and promises to be fun for all the volunteers. Please visit their website at www.actspwc.org to complete your volunteer application form. This sounds like a great job for teens.
· ACTS Food pantry in Dumfries needs volunteer drivers on Saturday and Sunday mornings to pick-up food donations from area grocery stores. It's a quick 3 hour shift from 9am-noon to give families needed food from extra supplies. Please call Robin at (703) 441-8606 ext. 213 to learn more.
· Contact Coleen at RSVP chersson@volunteerprincewilliam.org if you can drive a cancer patient from Manassas Park to Gainesville for radiation treatments. The treatments are daily for the next 33 days at 10:15am and a ride home is needed as well. Please consider signing-up for a few days and Coleen will work her magic to get it all scheduled.
· The Prince William Area Agency on Aging needs a volunteer for the Adult Day Care Center in Woodbridge. You will answer phones, direct messages, receive participants and visitors, pick-up and drop off mail, make copies, etc. Hours are 10am to 6pm Monday through Friday. A yearly TB test is required (have initial chest x-ray if results exhibit a false positives, followed by yearly screening done by a medical person) Call Melodee for more details: 703-792-4583.
· Last but certainly not least! Volunteer Prince William is hosting Volunteer Management Training series in January and February. Come hone your skills as a professional volunteer manager in this 6 week program. We will meet every Thursday beginning January 9th from 9am-11am in Dale City. Topics covered include: understanding volunteering, planning your program, recruiting and placing volunteers, training and orienting volunteers, supervising volunteers to maximize their experience and evaluating your program. This training program is free and promises to be worth your time and talent investment. Please visit our website to register: www.volunteerprincewilliam.org
· If you are looking for other opportunities, please don't forget to call my wonderful team at Volunteer Prince William. Coleen can help you with the Retired and Senior Volunteer (RSVP) opportunities at (703) 369-5292 ext. 207, Shelley can help with any individual or group project and send you weekly updates if you'd like. Shelley is at (703) 369-5292 ext. 201, and Bonnie can help you with opportunities available in Disaster Preparedness at (703) 369-5292 ext. 202. Please visit our newly re-vamped website at www.volunteerprincewilliam.org. Thanks so much for all you do in our community.