Sponsored Press Release

Holiness Tabernacle to Give Away 800 Turkeys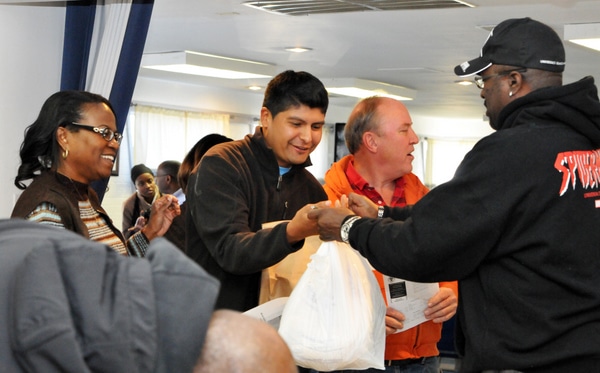 Submitted Church News
LAKE RIDGE, Va.  – For the fifth consecutive year, Holiness Tabernacle Church Of God In Christ is sponsoring "'Tis the Season to Give Thanks," – and giving away free turkeys for the Thanksgiving holiday, November 23 beginning at 10 a.m., while supplies last.
The church is located at 1440 Old Bridge Road in Woodbridge. In 2012, Holiness Tabernacle distributed more than 700 Turkeys. This year, the church plans to give away 800 turkeys.
Holiness Tabernacle is committed to providing a helping hand to those in need. "I've always been a firm believer that before we can meet the spiritual needs of people, we must first meet their physical needs," said Pastor Eddie B Pruitte, Jr., who feels God has called the church to minister to the total needs of the Woodbridge community, both natural and spiritual.
If you would like to support the Free Turkey Giveaway with a monetary gift, please visit our Donations Page.
For more information on the Holiness Tabernacle Free Turkey Giveaway, please contact the church at 703-497-7928.
Send news and photos to Potomac Local
Subscribe Now for Free!
Get
updates straight to your inbox.
A word from our sponsors...