Moser: Who is Waiting for the Holidays?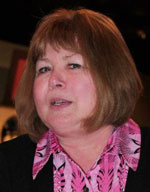 Opinion 
Do you remember, when you were a child, how you were always waiting for something? It seemed like nearly every day was spent in anticipation of some glorious event.
We waited for school to begin or we waited for school to end. Birthdays seemed much longer than a year apart, especially those important years, like age 6 to start school (In Indiana, we started school at age six if you were born by December 31.) Pre-school and Kindergarten were virtually unheard of, at least where I grew up, so, six was a major birthday!
Thirteen was awesome because then we were teenagers! Age 16 was magic if you were lucky enough to have a vehicle to drive. Eighteen meant you were old enough to join the service. Twenty-one and you were finally an adult. (I have never forgiven the state of Indiana for lowering the legal drinking age to 18 in the year I turned 21!)
In between those mile-marker years were holidays and holy days. I always felt lucky to be Catholic because we celebrated lots more days than kids in public schools. We had eight Holy Days and nearly all of them fell during the school year. I was intrigued with All Saints Day, not only because occasionally we got a three day weekend, but that there were individual feast days for saints and then they ALL had a birthday celebration on November 1!
All Souls Day remained a little murky for me. Halloween and All Saints Day were filled with fun, candy and a celebration, so the prospect of honoring the souls in Purgatory and praying for their release was sort of a return to the solemnity that I typically associated with my religion.
I waited with gleeful anticipation for many events, like the birth of my children. I waited for my husband to make rank, because it meant a little more money in our military pay.
There are other kinds of waiting, not nearly so pleasant, like waiting in line at the commissary, waiting in the aptly named rooms of countless doctors and dentists through the years. There's waiting in traffic that consumes our time needlessly and makes us irritable and late.
There's the awful waiting for a diagnosis to be made. Our nerves become stretched tight, our fists clenched in fear and desperation for news we never want to hear. There's waiting late at night, pacing the floor, agonizing over those same children you once waited for in gleeful anticipation.
Sometimes I have to stop myself. I have to say aloud, "Stop waiting!" Find something productive to do while you wait. Fill your heart with busy! Crowd your mind with the need to help others and soon, you'll find you are no longer waiting.
Perhaps the oddest observation of all is as we get older, it seems time passes faster. One day you look around and find you are no longer waiting. Suddenly you wish you could slow everything down! So much of life is behind you and there is, for the first time, less life ahead. That happens to most people around the age of 45…I just noticed it today! 
So what? Halloween is over. Bring on the Thanksgiving Turkey! Get out the Christmas tree! Happy New Year!