Letter: Teacher Supports Atif Qarni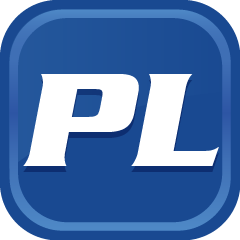 Dear editor:
Bob Marshall has served Virginia's District 13 for 22 years. While we appreciate his service, he is no longer the right delegate to represent the citizens of our district.
His policies and platform have not changed with the times, or the growing needs of our area. There is no denying the area's significant population increase, yet Marshall voted against a transportation bill that would give $350 million to Northern Virginia and provide $300 million for the Silver Metro Line to Dulles.
With the recent event at the Navy Yard, it is clear to a majority of the district that something must be done regarding gun accessibility; however, Marshall voted against gun buyback programs and exchanges, as well as limits on how many guns can be bought in a month. Additionally, he is against closing the gun show loophole and supports carrying concealed hang-weapons on school campuses, which means more guns in and around our children's schools; he also voted against increased school security, which brings us to Marshall's appalling record regarding education and programs for children.
In his time in the House of Delegates, Marshall voted to make class sizes bigger and cut school funding by over $620 million. He voted against raises for teachers and voted to cut $54 thousand from Child Advocacy Centers, which puts at-risk teens back on the street instead of in supportive and encouraging programs.
Considering Marshall has claimed to be a family man, he voted against restoring $900 thousand in teen pregnancy prevention programs. Marshall also voted against funding for cancer screenings, simply because they were provided by Planned Parenthood. Bob Marshall is not bi-partisan and not right for our Northern Virginia district.
It is time for a new face to represent District 13. Atif Qarni was a Marine so he understands our area's connections to our armed forces. While he supports Second Amendment rights for Virginians, he also recognizes the importance of universal background checks. Qarni knows that this area is consistently voted "Worst Traffic in the United States" and, therefore, supports a bi-partisan transportation bill, as well as increased options for commuters, including extending bus, metro, and VRE lines.
As a delegate, Qarni would vote to improve our local infrastructure to attract the world's top companies to settle in Northern Virginia and hire locally, creating thousands of new jobs. Additionally, Qarni will expand Medicaid to cover roughly 400,000 uninsured citizens and increase home care services.
As a teacher and parent of two, he understands the impact of smaller classroom sizes, and, as education is a priority for every family, Qarni will make sure it is reflected in the budget. Furthermore, he believes decisions that affect a family should be kept within the family and not decided by politicians in Richmond. The choice is clear- for a better, safer District 13 and Northern Virginia, Atif Qarni is prepared to do what it takes.
Jessy Leifer
Bristow
Submit your letter to the editor by emailing us .