Letter: Displeased with Heddleston Mailers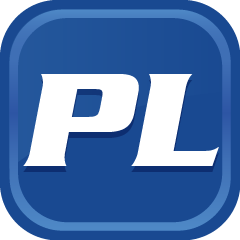 Dear Editor:
I am increasingly troubled this campaign season by the tactics political candidates have used, particularly against conservative candidates. As a voter in the 51st House District, I received numerous mailers from Democrat Reed Heddleston claiming that our Delegate, Rich Anderson, wants to take away women's birth control and that women who have miscarried should be investigated. As an informed voter, I asked Delegate Anderson directly about this.
I discovered not only that these political attacks are complete lies but also that Delegate Anderson sent a bi-partisan letter last year to Secretary of HHS, Kathleen Sebelius, stating that "contraception is a personal matter–the government shouldn't be in the business of banning it," which sounds surprisingly similar to Mr. Heddleston's view on the issue, per his campaign website. Delegate Anderson's actions are opposite of his opponent's claims to voters.
These are outright lies created no doubt to inspire fear in voters about a conservative candidate. In recent elections, Americans have witnessed the same tactic in Washington: vilify conservatives to portray them as aloof extremists who don't care about women's health. This classless tactic is unfair to Delegate Anderson and angering and insulting to his supporters, especially those of us who are educated, concerned women vitally interested in health care for ourselves and our families.
Mr. Heddleston, shame on you for joining the ranks of Washington politicians who lie to scare people into voting. This behavior polarizes Americans by creating a false stereotype about conservative candidates and voters. Do not slander Delegate Anderson, and by extension his supporters, for having logical, conservative ideals in your attempt to win an election.
I hope everyone will join me at the polls on November 5th to reject Reed Heddleston's lies and ugly campaign tactics and to support our delegate, Rich Anderson.
Kristina Luckey
Lake Ridge
Submit your letter to the editor by emailing us .

4 Responses to "Letter: Displeased with Heddleston Mailers" (Leave a Comment)