Letter: Anderson Urges Vote, Thanks Voters for Opportunity to Serve in Richmond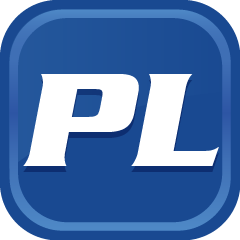 During this final week of the 2013 campaign cycle, my family and I want to thank the citizens of the 51st House District for the privilege of serving over the last four years as their delegate in the Virginia General Assembly.
After retiring from the United States Air Force in 2009 after a 30-year military career, I never thought that I could duplicate the sense of fulfillment that came from wearing the cloth of the country. But the opportunity to serve our Prince William neighbors proved me wrong.
After serving for two terms, my family and I are deeply grateful for the thousands of friendships we've made across the county. We've knocked on tens of thousands of doors and sat at the kitchen tables of innumerable neighbors. That experience has been priceless and has truly enriched our lives.
As chair of the General Assembly Military and Veteran Caucus, I've tried to support my fellow 830,000 Virginia veterans (50,000 in PWC alone) by moving dozens of bills through the legislative process and to the governor for signature. As chair of the Virginia Commission on Civics Education, I've tried to enrichen the quality of civics and government education for public school students across the state. I have focused on our disabled neighbors and was humbled to be named as the "2013 Legislator of the Year" by Virginia's network of statewide organizations that care for disabled Virginians.
Through all this, I've tried to help create jobs, grow the economy, provide a pay raise to public school teachers and restore their high cost-of-living allowance, nurture public education, and simply be a good neighbor. And I've taken care to extend a civil hand and word to those who believe differently, because I respect our two-party system, different viewpoints, and each of the 80,000 citizens I'm privileged to represent at home and in Richmond.
On Tuesday, Nov. 5th, Virginians will go to the polls. Regardless of your political affiliation or persuasion, I urge you to vote for the candidates of your choice. Democracy is a hands-on, full-body sport, and Virginians and Americans are always at our best when we work to strengthen our Constitutional Republic.
If I may ever serve or assist, please don't hesitate to email me at DelRAnderson@house.virginia.gov. I am also available 24/7/365 at 571-264-9983 (legislative office), 703-730-1380 (home), or 703-282-9653 (personal cell). See you at the polls on Tuesday!
Submit your letter to the editor by emailing us .