Caller Claims Utility Website Down, Demands Payment by Mail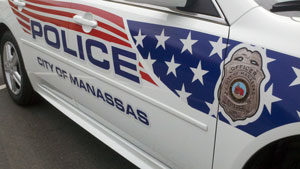 Submitted News — Manassas police report
Attempted Fraud
On October 29, 2013 Manassas City Police met with the owner of a business located at 9212 Center St regarding an attempted fraud. According to the reporting party, someone(s) had called the business claiming to be an employee of a local power company. The caller claimed that the business's utility provider's website was down and had not received the business's online payment. The caller then instructed the business to purchase a money order and send it to him by mail.
This is an ongoing investigation.
The City of Manassas Department of Public Works is the exclusive provider of utilities within the City of Manassas. For account-related or other inquiries, contact the Department of Public Works directly at www.manassascity.org/publicworks or 703-257-8219.
Motor Vehicle Theft
In the early morning hours of October 31, 2013 Manassas City Police responded to the 9700 block of Beech Pl for a report of motor vehicle theft. The victim reported that at approximately 5:20AM, he turned on his vehicle and left it running unattended to let it warm up while he retrieved something from inside the residence. When he returned outside, the vehicle and approximately $800.00 worth of miscellaneous tools and assorted vehicle parts inside were missing.
Vehicle description: 1999 4-door, maroon Toyota Camry with damage to the front bumper and front edge of the hood