Manassas Woman Victim of Mail Scam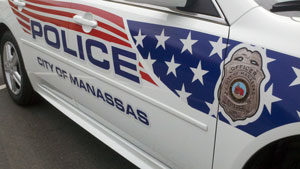 MANASSAS, Va. – Police in Manassas warn area residents of a scam involving the mail and gift cards.
A city woman who was under the impression she was working with a company that conducted secret shopper evaluations opted to receive a check in the mail. When she got it, she followed its instructions and took it to the bank, cashed it, and was then told to buy rechargeable gift cards with the money. The instructions also told her to keep a small percentage of the cashed check as her commission, according to police.
But the woman's bank called and told her the check bounced and that she had to repay the cash to cover the check, according to police.
While Manassas police have leads on the case, they initially looked into the matter due its suspicious fraudulent activity. They also provided the following warning in a press release:
It is important to remember that anyone can be a victim of telephone fraud. However, criminals typically target senior citizens with most phone scams. Why? First, criminals perceive that seniors have a large source of income born out of savings, pensions, social security income and ownership of a home. Second, no matter what their financial status, seniors are often tempted by financial scams due to the fear that they will outlive their savings.

Finally, seniors are often available at home during the day to answer the phone or door, and are unlikely to hang up on a scam artist – even if they suspect fraud. However, no matter what your age, you CAN protect yourself from this type of crime.

? Never give your information to persons who state they are from your bank or credit card company. If you have concerns or questions about your account, contact your financial institution directly.

? If you think a call may be fraudulent, HANG UP! The phone is yours – you decide to whom you would like to speak. If you would rather not hang up on someone, tell the caller you will have a family member speak to him or her instead.

? Remember, if a deal seems too good to be true, it probably is!