Autism Walk Sparks Competition for a Good Cause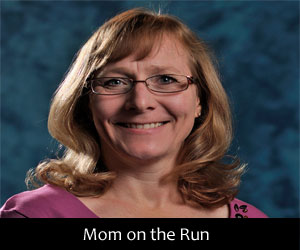 Mom on the Run
It's a beautiful day, sunny and crisp, and I'm at the 9th Annual Walk for Autism Virginia. My company has sponsored a team and there's a good-sized group of us here, co-workers with spouses and kids, wagons and strollers, happily, chattily making the laps around the Prince William Fairgrounds.
I've had a lot of fun. I like my co-workers, and it's been good to meet the family members I hear so much about. Since I've been in Manassas for a long time I've run into other people I know, too – it was terrific to catch up with Charlene, who I haven't seen for almost 10 years.
Now we're on our third and final lap. Our work group is hanging loosely together, more spread out than when we started, lollygagging little kids towards the back, striding grown-ups in front, and older sisters darting up and down along our group. There are refreshments (pizza! Chick-fil-A!), games, and a moon bounce to celebrate the end of the walk, and the kids are excited, ready to wrap up this boring walking.
Aniya, nine, is particularly frustrated. Her moving on to the after-party is being held up by her mom, who is being held up by cranky five-year-old Julius. So Aniya splits off from them and bounces up to me a few yards ahead. "I want to run," she complains to me. "I want to run and get there fast, and get to the games and food."
I consider it for a minute. We've just started the third and final lap. I took a spin class this morning, and one last night. I feel fine … but ugh, I hate running. And everyone I work with is here and will be watching me do it. It's not really far, though, and I think I'm in decent shape. Aniya is hopping up and down. She won't be allowed to run alone, so … "OK," I tell her.
I've just started to think about it – put one foot in front of the other, my husband counseled in May when we did the Warrior Dash, a 5K run broken up by obstacles – when Aniya grins at me and takes off. With a whirl of her purple jacket she zips away, darting between people and up the hill. (Of course we're at the base of a hill. Because running isn't going to be difficult enough.)
Oh no! I really have to do this, and right now! Automatically I take off too, chasing Aniya, following the trail she's breaking.
The first people we pass, of course, are the president of our company and her husband, and "Oho! Look at this! They're running! Go, Lianne!" "Look at Lianne run!" Their voices trail behind as Aniya and I get farther away, but ugh, people are watching! And I'm wearing a bright yellow jacket. I'm not going to blend in very well. I'm afraid this is going to be embarrassing. Why did I suggest this? Running?
I catch up to Aniya – I'm glad she's short, with short legs, and already played a soccer game today! – and we race along for a while, dodging around clumps of walkers. It's warm in the sun so her coat is open, and it's flapping as she runs. She's got her pink hat clutched in her hands and it's swinging back and forth and she's chatting, prattling on about how she wishes she didn't have her coat, and she wants to get to the games, and this has been fun but all the way around three times is long, and she's hungry.
I'm chugging silently along, listening and nodding, trying to keep a steady pace and looking worriedly ahead. We have a long way to go before we finish, nine-year-old girls seem to have limitless energy, and everyone is watching me! One foot in front of the other, Lianne ….
And shortly after we round the corner, and are part-way up the hill, wham! Aniya stops running. I slam on my own brakes, locking my knees and lunging forward. "OK," she pants. "That's enough for now. We can walk for a while." Yes! I don't punch the air, I don't do a victory dance, and I don't call back to my team, "She stopped first!" Instead, I smile, and we walk, Aniya and I, on this beautiful, sunny, crisp day, for a good cause.
For more information on improving the lives of all affected by autism in Northern Virginia, see asnv.org.