Reader: Anderson Cares About Womens Rights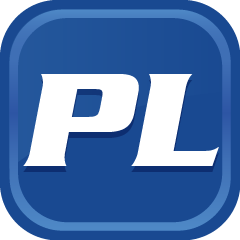 Dear Editor,
As an informed voter, I knew the mailers I received from Reed Heddleston were filled with blatant lies to present Rich Anderson as being anti-women and anti-women's rights. I was especially disappointed when I received a mailer featuring his wife, Carol Heddleston, to spread more lies about Rich Anderson.
When I read the mailer, it struck a personal note with me as I saw a sharp contrast between political propaganda and reality. My oldest son suffered a massive brain hemorrhage when he was born and was admitted to Children's Hospital in Washington D.C. It was the scariest and most challenging time of my life, and Rich and Ruth Anderson supported me, a woman in the 51st District, in a great time of need. Throughout our stay in the NICU, Rich regularly called to check on my son, and Ruth drove through rush hour traffic to visit us in the hospital. Ruth's background as a NICU nurse was of great comfort to us and her reassuring presence helped me through a very difficult time.
While the wife of one candidate uses her professional medical background to advocate for abortion, the wife of the other has dedicated part of her career to saving babies and given her personal time to help mothers in great need.
Rich and Ruth were there for a mother in her greatest time of need, so to say Rich doesn't care about women and "women's rights" is absolutely ridiculous. I wanted to share my personal story to highlight an example of what it means to truly help women and their babies – being there for a scared women and her sick baby in the hospital when no cameras or press were present. I will never forget the kindness and compassion of Rich Anderson and his beloved wife Ruth.
Theresa Strange
Woodbridge
Submit your letter to the editor by emailing us .

5 Responses to "Reader: Anderson Cares About Womens Rights" (Leave a Comment)