The Duggars of '19 Kids and Counting' Stump for Cuccinelli, Jackson in Woodbridge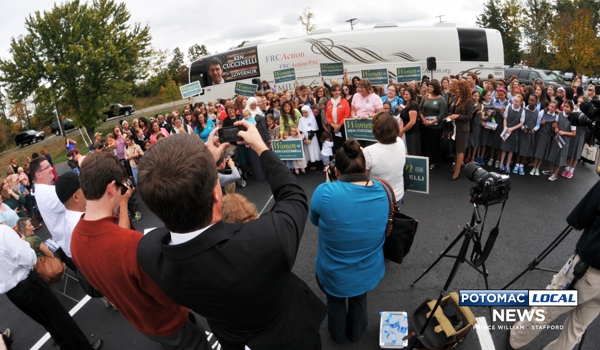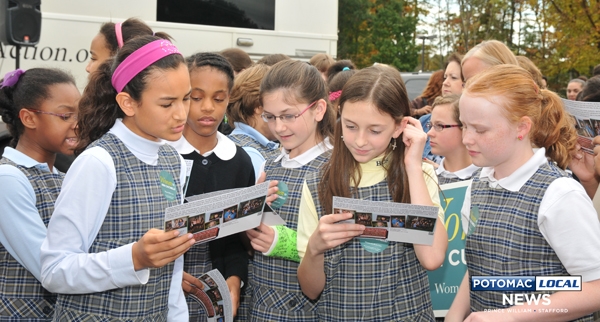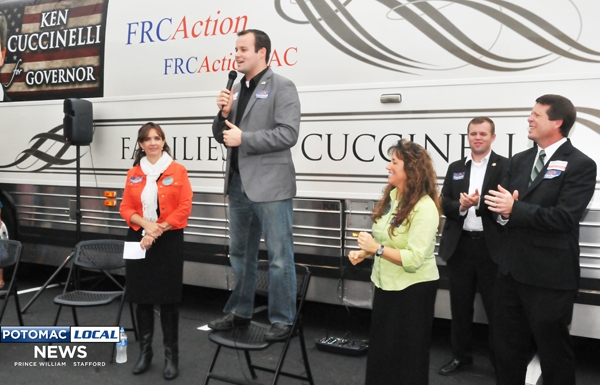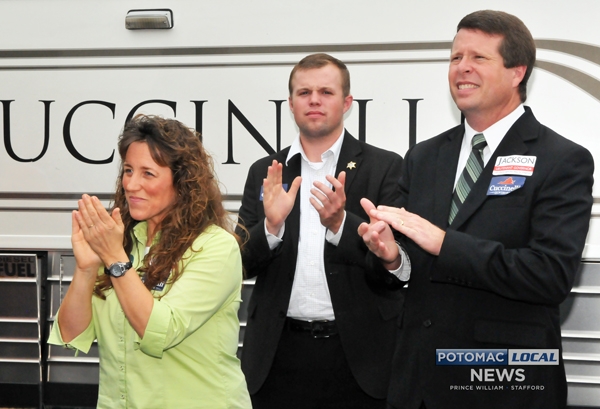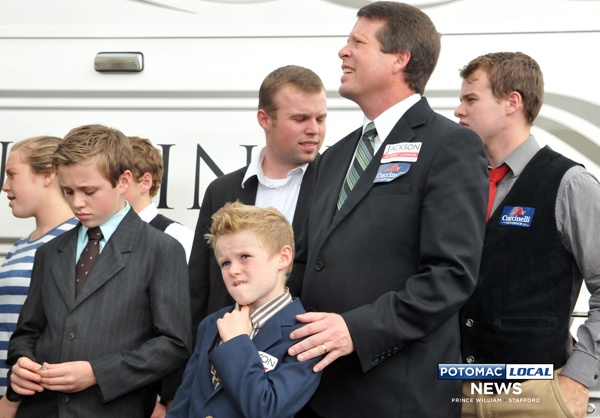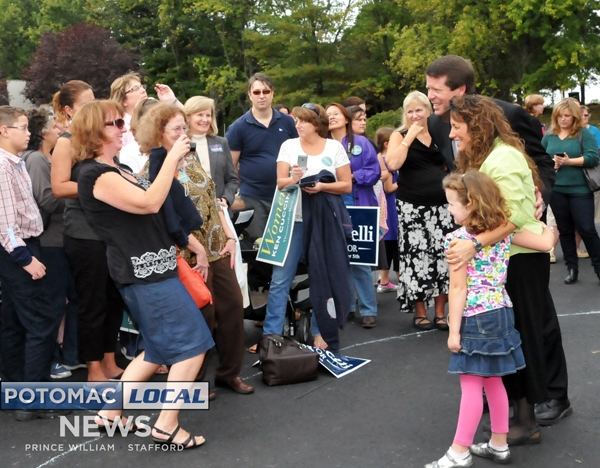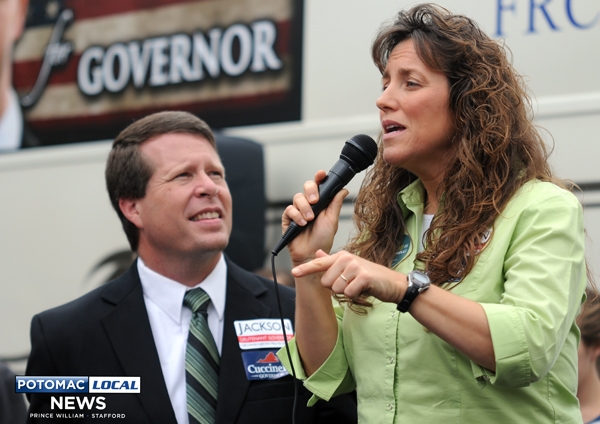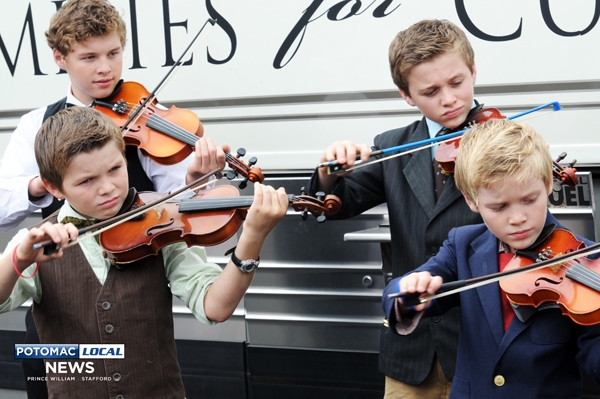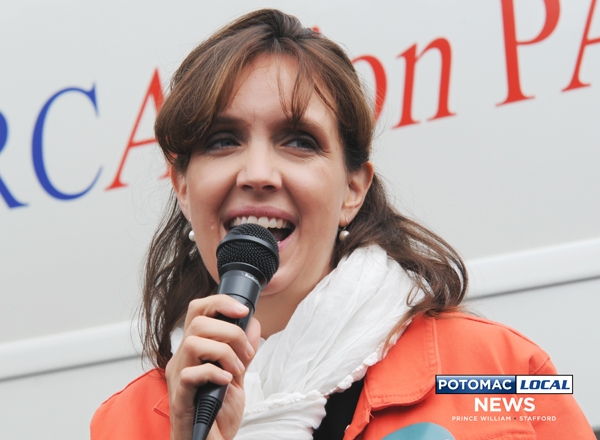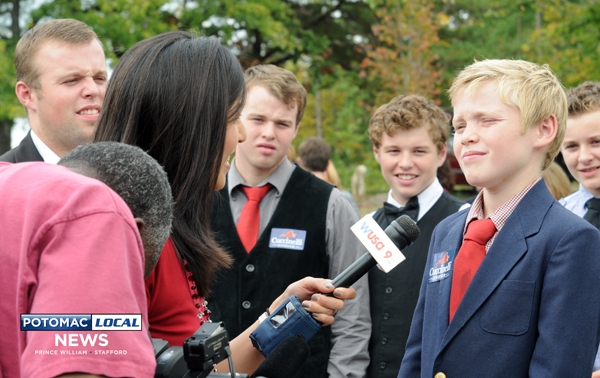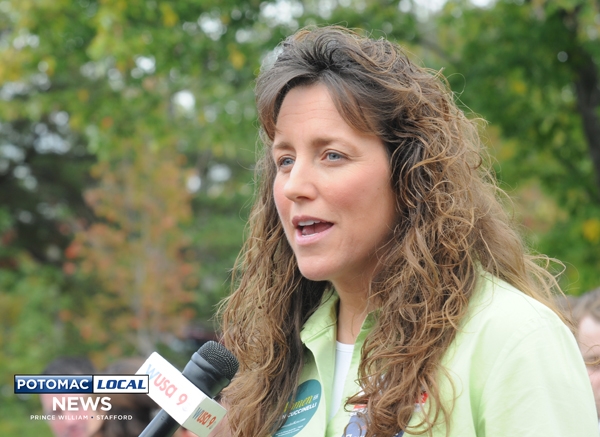 WOODBRIDGE, Va. – The Duggars came to Woodbridge on Wednesday.
The famed family from TVs "19 Kids and Counting" appeared with mom and dad Michelle and Jim Bob, and their eldest son Josh, and spoke to a crowd of more than 200 people at Heritage Baptist Church on Spriggs Road.
The event was a campaign appearance for Republican Attorney General Ken Cuccinelli who is running to be the next Virginia Governor.
The Duggars endorsed both Cuccinelli and Lt. Governor hopeful E.W. Jackson.
Cuccinelli's wife Teiro was also there and urged the crowd to vote for her husband.
This was the last stop of several for the Duggars in their "Virginia Values Bus Tour." While in Woodbridge, a group of the Duggar children sang and played various string instruments at the rally.
Michelle Duggar said "Packing before [the trip], and making sure we had every ones clothes" was the most difficult part.
"19 Kids and Counting" began as "17 Kids and Counting" in 2008, and then later "18 Kids and Counting" before the couple's 19th child was born. The show premiered its seventh season in April.
The Duggars have also rallied in Tennessee for an amendment in that state that would put a mandatory waiting period for women seeking abortions.