San Antonio Mayor Castro Stumps for McAuliffe in Woodbridge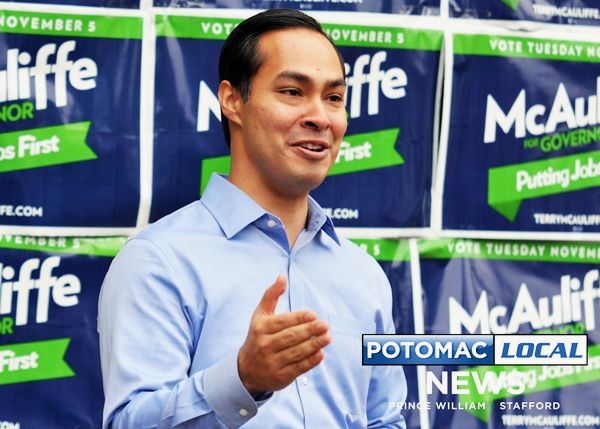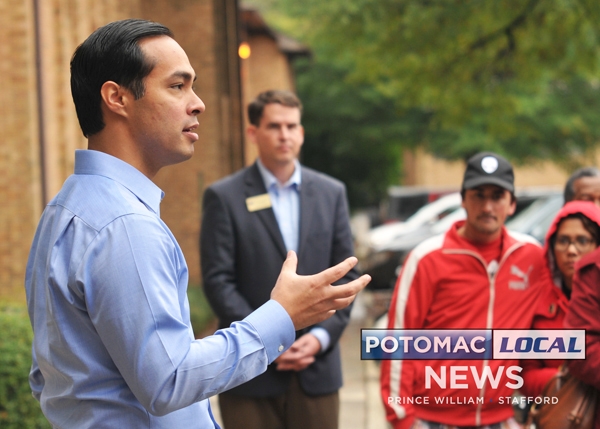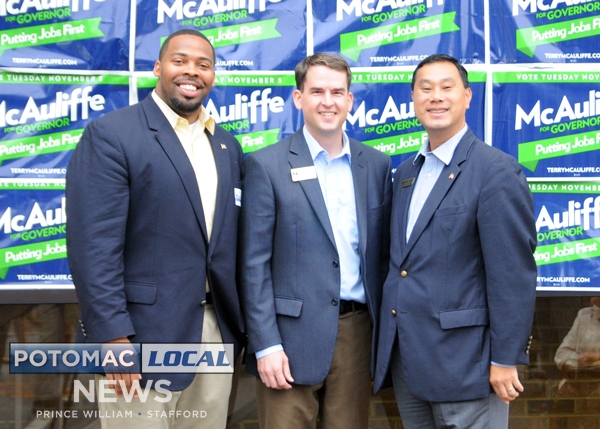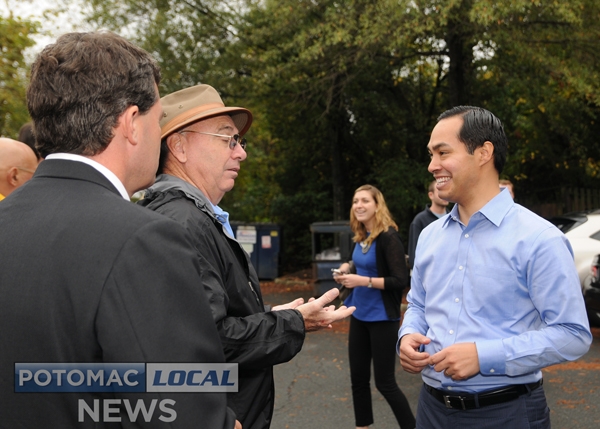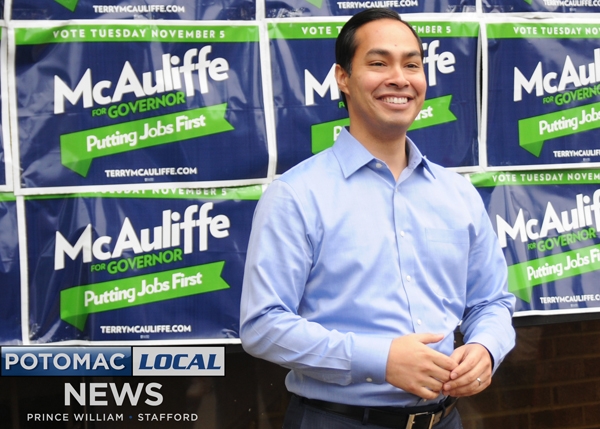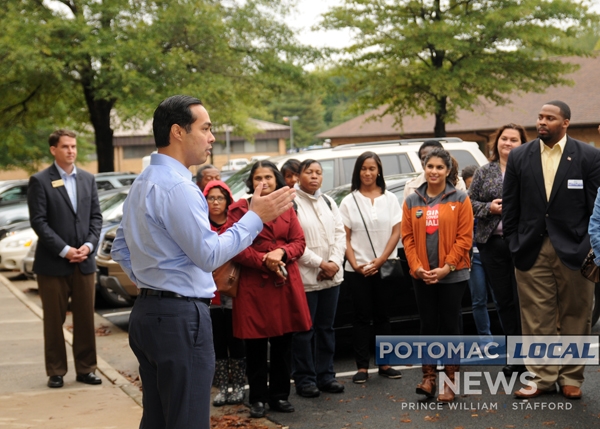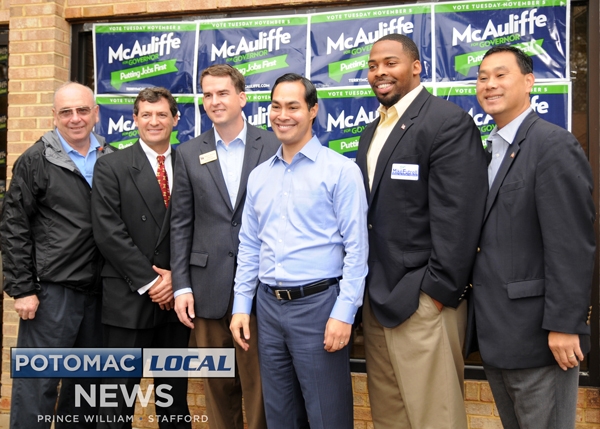 WOODBRIDGE, Va. – San Antonio Mayor Julian Castro (D), met with Democratic volunteers and campaign staff at the Prince William County Democratic Headquarters in Lake Ridge on Saturday, to support Terry McAuliffe's candidacy for Virginia Governor and excite volunteers as Election Day draws closer.
"I'm here because everyone around the nation is watching this campaign. Everyone around the nation knows what a great candidate Terry McAuliffe is for Governor of Virginia and sees the contrast that really exists in this race," Castro said.
Castro pointed out several of the contrasts between McAuliffe and Cuccinelli including social agenda, ideology and proposed priorities in their potential role as Governor.
Castro also tied Cuccinelli's platforms back to the Tea Party movement within the Republican Party, whom many Americans have assigned blame for, for the recent federal government shutdown.
"[Cuccinelli] is trying to appeal to a very small slice of the electorate with a myopic vision about the future – the Tea Party – and right now in Washington, D.C. with this government shutdown, we're seeing essentially what happens when their vision comes to life. The events of the past couple weeks have really reminded us, you know – in this 21st century world, we've really got to figure out what we stand for as a nation. We became the greatest country in the world for a reason," Castro said.
Thanking volunteers and campaign staff for their work on the campaign, Castro attempted to inspire and excite them for the phone banks and canvassing drives that lay ahead.
"All of us know that it's pretty exciting during these presidential election cycles, and then on these off years, what we risk is that people stay home," Castro commented, going on to share his own personal story as a progressive rising star in the Democratic Party, growing up as a grandchild of immigrants from Mexico.
"The year that I applied to college, my mother was making $19,000 that year – my grandmother was making a few hundred dollars in a Social Security check. The only reason we were able to go to Stanford University was because we worked hard, and they had worked hard," Castro said.
The Cuccinelli campaign has also found support in the well-known Duggar family, famous for their TLC show, 19 Kids and Counting, who will be stumping for his candidacy this Wednesday in Woodbridge.

One Response to "San Antonio Mayor Castro Stumps for McAuliffe in Woodbridge" (Leave a Comment)