Woman Struck, Killed, While Walking Dog in Lake Ridge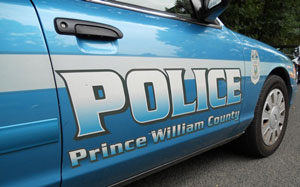 LAKE RIDGE, Va. – A woman was struck by a car and killed while walking her dog in Lake Ridge over the weekend.
More in a press release:
Crash – Fatality – On October 12th at 9:39AM, police responded to the area of Old Bridge Rd and Clipper Dr in Woodbridge (22192) to investigate a crash. The investigation revealed that the driver, and only occupant, of a 1998 BMW 328i was traveling eastbound on Old Bridge Rd in the area above when the driver lost control of the vehicle and struck a pedestrian who was walking her dog on the sidewalk. The pedestrian was transported to an area hospital where she died a short time later.

The driver of the vehicle remained at the scene. The dog was not injured and was released to family members. At this point in the investigation, speed, alcohol, and drug use are not believed to be factors in the crash. No charges have been placed at this time. The investigation continues.

Identified:

The pedestrian has been identified as Zenaida Ines JIMENEZ, 58, of Woodbridge

The driver of the 1998 BMW 328i was identified as a 21 year old man of Woodbridge
This is the second crash in just over a month in Prince William County where a driver lost control of their car and struck and killed a pedestrian.

9 Responses to "Woman Struck, Killed, While Walking Dog in Lake Ridge" (Leave a Comment)