Moser: Stop Celebrating Diversity and Start Celebrating Unity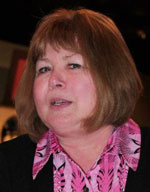 Opinion 
At lunch with a couple of friends last week, we discussed (among many other things) diversity. Both my friends are honest, open-minded folk, both care and are concerned for their fellow men and women. Both friends are intelligent, well-educated and well connected.
That conversation spurred me to take that topic a little bit further, as often happens when curiosity is piqued. I knew exactly what that word, "diversity" meant. You probably already know that it means: the inclusion of different types of people (as people of different races or cultures).
I don't like that word. It sounds like division not unity. It made me wonder how many words start with the letters D, I, or V.  One site states there are 157 words that begin with D, I, or V. Before I started looking at them, I was already thinking ahead with terms like divide, divorce, and divest.
I actually thought the prefix was "div", but it is only "di" That prefix occurs in loanwords from Greek, where it meant "two," "twice," "double". It's really a variant of "dis"
All right! "Dis"! Now we're getting someplace! Except we're not, because a whole slew of "dis" words popped in my head, like "discordant" "disgust" and "disagree" There are an amazing 1619 words that begins with "Dis" and not one of them sound like unity to me.
Many years ago, when I first began working for Non-Appropriated Funds at Scott AFB, we received training in "race relations". I looked that up, too, but found nothing remotely like the class the Air Force taught. Our class was designed to teach EEO (Equal Employment Opportunity). EEO was understanding that all people are equal and there can be no discrimination when hiring or promoting employees.
I pretty much aced that class. I grew up attending a Catholic school, where the majority of students was white, but there were plenty of black children, too. There were no Hispanics or Asians or any other race that I recall, but not because of exclusion. It was a small, poor, Indiana town without a lot of opportunities that would encourage people to move there.
I lived for a number of years in subsidized housing. (They were called "the projects," a hat tip to the Urban Renewal Projects that spawned them. There, white people were a minority, but I never felt excluded.
During the 60s my heroes were Martin Luther King Jr.,  John F.Kennedy and Robert F.Kennedy. All those men shaped my life. They were all about unity. No one talked about diversity…we talked about coming together, and "one nation."
So, I asked my friends, why would anyone declare they belong to the Republicans for Black Empowerment? Doesn't a title like that divide us instead of unite us?
I was surprised when one of them told me there are a lot of white people in the Republicans for Black Empowerment. He said that group exists to encourage more black people to seek office, particularly as Republicans. That sounds like a very fine idea! I definitely agree with the premise, but if I started a group called, "White People Power," I'm pretty sure that sounds like the klan or white supremacists. If I began a movement for white people month, I feel certain that I would be called prejudiced.
I don't think I want to be diverse. I don't think I want anyone else to be diverse, either. I want what we struggled through the 60s to achieve; unity and equality. Stop celebrating diversity and start celebrating unity. Stop telling me you're Hispanic or Black or Asian or anything else. Tell me you're American. Tell me you want to run for office because you are the best candidate. 

23 Responses to "Moser: Stop Celebrating Diversity and Start Celebrating Unity" (Leave a Comment)