Victim of a Duel Blamed for one of Prince William's Best Kept Haunts
By DISCOVER PRINCE WILLIAM & MANASSAS STAFF – October 7, 2013 12:50 pm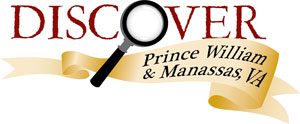 Editor's Note: From exceptional museums and children's programs to historic haunts and unique hikes, there are numerous hidden places waiting to be explored in Prince William & Manassas. Through a monthly feature, Discover Prince William & Manassas will help residents and visitors alike discover some of the best kept attractions, activities and events the community has to offer.
Prince William & Manassas Best Kept: Historic Haunts
Ghosts have allegedly roamed Prince William & Manassas for decades, appearing in windows and on busy streets corners while other times causing mischief, making windows close, candle flames dance and stairs creek. Take a trip this Halloween season through some of the many local historic haunts.
During October weekends, visitors can spend the night in one of Virginia's most haunted homes- the Weems-Botts Museum. Each Friday, the museum offers haunted ghost tours and on Saturdays, lock-ins where guests get a chance to experience the paranormal first-hand, Museum Director Joann Barron said. The museum, once home to George Washington's biographer, was also recently featured on Biography Channel's "My Ghost Story."
Or, visit some of the sites managed by Prince William's historic preservation division. According to staff, Rippon Lodge has a diverse history and is one of the oldest haunted homes in Prince William. Rumor has it that U.S. 1 had to be rerouted just to avoid the ghostly residents of this property. Newspaper articles from the 1920's and 30's claim the house is haunted because a loser of a dual bled to death in the home. Others say a child, who can sometimes be seen in an upstairs window, also haunts the property.
The jail at Brentsville Courthouse Historic Centre has also made headlines for being haunted. A few years ago the property was featured on the television show "Ghost Hunters." Connect with Agness, the spirit who allegedly haunts this 28-acre site. Agness was one of 13 people executed outside the jail after she was tried and convicted of killing her master.
Another way to connect with the paranormal is through the guided ghost tours in Historic Occoquan. Tours are offered Wednesdays-Saturdays. According to local merchants, ghosts sometimes move merchandise around or appear in their parking lots. At the Occoquan Inn, guests can sometimes get a glimpse of an Indian in the bathroom mirror. Legend has it the Indian had a "thing" for the Inn owner's wife and was caught one night descending the stairs. The husband shot him dead before he reached the last step.
For more on our ghostly history, http://discoverpwm.com/historichaunts