Tuition Refund Check is in the Mail, Maybe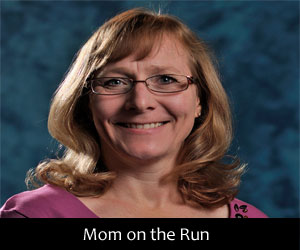 Mom on the Run: The Next Chapter
"Hi!" I know I sound giddy, answering my phone. But it's my son! In his fourth week of his freshman year of college, and he's calling me!
He's called a few times, sometimes even just to say hi and check in, bless his heart, but it's still infrequent, and very exciting. So I gush when I see his name on my phone.
Today, however, my 18-year-old is all business. "Hey, I just got a check from the college. It was in my mailbox. What do you want me to do with it?"
"A check?" I'm confused. "Why did they send you a check?"
"It says you overpaid the tuition. It's for $2,200. What do I do with it?"
"Overpaid tuition?" OK, now that's annoying. When I went to pay his tuition bill I checked it online for several days, and the bill was different every time. Finally I gave up and called the school, and was told that the latest number was accurate and correct, and besides, anything extra I sent would be kept in my son's account towards the spring semester. And yet now my kid has received a check – for $2,200, that's a lot! – and a note that says just the opposite.
I sigh and roll my eyes at the absolute … grr … well, OK, I decide, this is more a good thing than a bad thing, college costing less than I had planned, and no big deal. I'll just take the check, deposit it, and send it back to them when I write the next check in January.
So: "Just mail it to me," I tell my son.
There is a silence on the other end. "Mail it?" He hesitates. "Is that safe?"
I smile. Too funny. My technologically capable kid is perfectly comfortable with online transfers, debit cards, and direct deposit, but doesn't trust old-fashioned paper checks to be delivered via U.S. mail.
"Um, it would be fine," I tell him, smiling. "If you're worried about it, just wrap the check in a piece of paper so you can't see the numbers through the envelope. Did I give you envelopes and stamps?" I know I packed mail supplies for my daughter when she went to college, but she pared down the shopping list for my son, crossing off items she didn't use. And now I don't recall sending them along with this second kid, darn it.
But … "Uh, actually," my kid says, hesitating slightly, "I'm more worried about user error."
I pause a minute, try to figure out what he means. User error? Oh, holy cow: "Do you not know how to address an envelope?"
Another pause, then, "Maybe I can just wait and bring it home with me on fall break?"
Oh, my gosh. I grin, and rub my face with my free hand. Wow. Doesn't know how to address an envelope. How did I let this very crucial part of my son's education go unfilled? And how can I rectify this now, from here? I imagine talking him through writing out an envelope: 'In the upper left-hand corner …'. Maybe I can scan one in and email the image?
Then, "Oh, wait, I know. Our accounts are with the same bank. You can just deposit it into my account. I'll send you the account number."
Wait: 'How do I do that?' I shake my head again and wonder what other life skills I have completely overlooked as I "prepared my son for college"!