Prince William Taste to Feature Area Restaurants
By SUBMITTED NEWS – September 26, 2013 9:07 am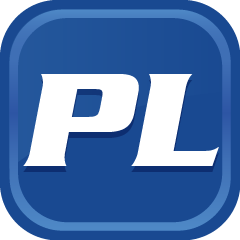 The Project Mend-A-House's Taste of the Town- Prince William County Style event showcases culinary specialties from some of Prince William County's best restaurants. The Project Mend-A-House's annual Taste of the Town dinner will be on Wednesday October 16, 2013 at the VFW Post 1503, located at 14631 Minneville Road in Woodbridge.
For just a mere $25 donation per person, you will be able to sample delicious foods from more than twenty five of our local favorite restaurants. This local favorite fundraiser offers great food, entertainment and company. 
For more information and tickets to this event, please contact: Ernestine Jenkins at (703-) 980-0892
Part of this event will include the judging of our "Build –A –House" Contest. Individuals, families, or teams of up to five people can purchase a kit (donation of $25) and build a house of craft sticks. The kit contains 250 craft sticks, a foam core board (10" x 15") and a container of glue. The building will be judged on structural integrity, creativity and neatness.
There will also be fan favorites and honorable mentions. The houses will be the centerpieces of each of the tables. Barbara Reese of BR Associates, the contest sponsor, said this is a wonderful family project.
"We hope that this project will bring families together to do something fun and also something that benefits the community." To get your kit, call the Project Mend-A-House (PMAH) office at 703-792-7663. You can pick your kit up at the PMAH office.
PMAH welcomes tax-deductible donations to help this nonprofit continue to serve low-income residents in Prince William County, the City of Manassas, and Manassas Park. Donations directly benefit those whom Project Mend-A-House serves. In addition, "We are always looking for more volunteers to help us with our mission," said Kevin Tamai, PMAH Community Connections Coordinator. To volunteer, make a donation, sponsor a project or just learn more about PMAH, visit www.pmahweb.org. You can also call the PMAH office at 703-792-7663, Monday-Friday 8-2pm.