Free Fall Risk Screenings Offered for Seniors
By SUBMITTED NEWS – September 26, 2013 9:10 am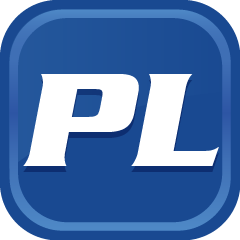 Project Mend a House, a non-profit organization serving seniors, veterans, the disabled and low income residents for Prince William County, the City of Manassas, and Manassas Park, has a special request for participants for an upcoming fall risk screening for seniors ages 60 and over. The screenings are free.
Our next screening will be held on Tuesday, October 15, from 10 a.m. – 2 p.m. at the Manassas Park Community Center, located at 99 Adam Street, Manassas Park. Seniors interested in participating must register. Please contact: Melody Cherry, 703-792-6402 or 571-575-4194. You can also reach her by email at melody@pmahweb.org
As a member of the Northern Virginia Fall Prevention Coalition (NVFPC) , through a grant from the Potomac Health Foundation, Project Mend a House is helping to implement the Centers for Disease Control (CDC) 'Preventing Falls' program into the communities of Northern Virginia.
The CDC reports that each year, one in every three adults age 65 and older falls. Falls can cause moderate to severe injuries, such as hip fractures and head traumas, and can increase the risk of early death. Twenty to thirty percent of people who fall suffer moderate to severe injuries such as lacerations, hip fractures, or head traumas.
These injuries can make it hard to get around or live independently. Fortunately, falls are a public health problem that is largely preventable. The program has already been successfully completed at various centers in the Woodbridge and Manassas area thanks to individuals, organizations and businesses donating their time and expertise.
Participants will have the opportunity to take apart in a research project headed by the Locomotion Research Department of Virginia Tech to further the development of new technology to help prevent falls among older adults.
PMAH welcomes tax-deductible donations to help this nonprofit continue to serve low-income residents in Prince William County, the City of Manassas, and Manassas Park. Donations directly benefit those whom Project Mend-A-House serves. To make a donation, sponsor a project or just learn more about PMAH, visit pmahweb.org. You can also call the PMAH office at 703-792-7663, Monday-Friday 8-4pm.