4 Teens Charged in Diaz Murder, Suspect Count Rises to 12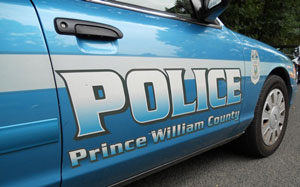 WOODBRIDGE, Va. – Four 16-year-old males now face charges in connection to the death of Kenny Diaz, 18.
Police said the juveniles went with Diaz on the day he was killed, on Saturday, Sept. 21, to 19-year-old Diandra Samuels' house on Bellona Drive in Woodbridge with the intention of robbing her, after Samuels allegedly robbed their friend on Sept. 12.
One of Diaz's friends brought a handgun to Samuel's house, and that gun was taken by by one of Samuel's friends causing Diaz's acquaintances to flee, police said.
Diaz was unable to get away, was forced into a car, then was taken to Maurumsco Acre Lake in Woodbridge and stabbed to death, police said.
Detectives in the case say the robberies were drug related.
All three of the juveniles face charges of attempted robbery, use of a firearm in commission of felony, and conspiracy to commit felony, according to police.
The four join two others arrested Tuesday, and six people arrested on Monday — including Samuels, who is suspected of killing Diaz. Now, 12 people face charges in Diaz's murder.
Diaz will be remembered at wakes tonight in Woodbridge, and tomorrow at a 1:30 p.m. funeral service at Our Lady Angels Catholic Church in Woodbridge.