McPike: Medicaid Expansion will Bring New Jobs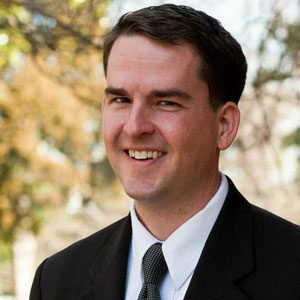 Jeremy McPike
Contact Information
Candidate Stats
Age:

38

Political Party:

Democrat

Representing

: Prince William County (Dale City) and Fauquier County

District

: 31 

Opponent

: Del. Scott Lingamfelter (R)

Profession

: -Director of General Services, City of Alexandria (14 years)
Dale City Volunteer Fire Department Foundation (last 15 years)
" EMT
" Currently serves as Captain

Education:

George Mason University
Northern Virginia Fellows Program
Bachelor's degree in Government and Politics (1997)
Master's degree in Public Administration (2006)

Family

: Wife: Sharon; Three daughters, ages 12, 8 and 5. (Prefers to keep names confidential)

Other:

Board Member Torpedo Factory Art Center
Candidate Background
Jeremy McPike, democratic candidate for the 31st Virginia House District, seeks to unseat openly conservative Delegate Scott Lingamfelter in the upcoming 2013 General Election.
McPike's campaign will focus on issues including transportation, education and health care. He currently serves as the Director of General Services for the City of Alexandria.
With 15 years of service as a volunteer firefighter for the Dale City Fire Department, McPike is an active member of his community.
"I spend a lot of time serving the community and I look forward to continuing to do so," says McPike. "It's important that prince William County has a voice and we get our priorities addressed."
Transportation
Transportation supported the recent transportation reform signed by Gov. Robert F. McDonnell, which abolished the gas tax and raised Virginia's sales tax to promote funding for roads.
"I was happy to see a bipartisan transportation bill passed," says McPike. "With every bipartisan (legislation), not everyone gets exactly what they want and I was frankly disappointed to see that an overwhelming majority of the Prince William delegation did not vote for that bipartisan transportation bill."
McPike says that any delegate session challenging transportation bipartisan legislation can have consequences for the Prince William County area.
"We've got to stop it. We've got to help our families. We've got to help bring people to their services, and that's the key," McPike says. He says the transportation reform will help fuel the economy and jobs in the Northern Virginia area.
"We spend too much time on the roads," McPike said. "We need an active voice in the community that's making that sure we get a candidate that is going to hear our voices and take care of our transit and road issues."
Education
Through his campaign, McPike has been able to hear the concerns from teachers, parents and students firsthand.
"We've got to let the teachers teach not just teach to a test," says McPike. "We need students to come out and use their critical thinking and creative abilities. We live in a creative economy now and we've got to make sure (students) have the resources they need to support a future generation."
Another goal of McPike is to figure out a practical way to measure the performance of schools in Virginia.
"We need to make sure we invest well in education and continue to develop the best and the brightest and work to retain the best and the brightest here (in Virginia)."
He was recently endorsed by the Virginia Education Association.
Jobs
"We've got tremendous assets to offer companies but we also have to make sure that we've got a good business climate," said McPike. "We've got to maintain that, but we also need to invest in infrastructure, and the state has neglected that responsibility."
He says his goal is to maintain the bipartisan transportation approach in maintaining business development.
"Businesses realize that you have to be able to move people, goods and services. We've got some great talent in this area but we've got poor infrastructure. We need to continue to build businesses that are closer to home."
Medicaid Expansion
McPike says he believes the health care expansion in Virginia is an important impact and will positively impact Virginia's economy at a lower cost for the state budget.
"The Medicaid expansion in Virginia is an important aspect. It's set to impact almost 400,000 Virginians and create 30,000 jobs," he said.
Redistricting and Gift Laws
Another issue McPike says he plans to tackle is the current redistricting process and that the Virginia General Assembly should be looking at a bipartisan approach.
"We need to take the gerrymandering out of the picture and leave it to demographers and professors to provide representative districts," says McPike.
"Give [the General Assembly] options to vote on and that's it," he says "Don't let them draw the lines anymore in the background."
McPike says he hopes to further address the current gift law, which allows elected officials to receive gifts and take trips as long as they disclose gifts over $50. McPike calls for reform and says that voters should be the top priority of public officials.

2 Responses to "McPike: Medicaid Expansion will Bring New Jobs" (Leave a Comment)