2 More Suspects Named in Diaz Killing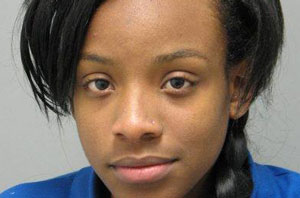 WOODBRIDGE, Va. – Two more face charges in the murder of Kenny Diaz.
Ariel Juanita Adams, 19, of 14207 Bellona Road #411 in Woodbridge, and Gibreal Jama Guled, 32, of no fixed address, face abduction charges, police said.
The U.S. Marshal's Fugitive Taskfoce found these two suspects on Tuesday. They join six others who are tied to the killing, including 19-year-old Diandra Samuels also of Bellona Road and is charged with Diaz's murder.
Diaz was stabbed to death in a Woodbridge park on Saturday after confronting Samuels and her friends after she allegedly robbed Diaz's friend Sept. 12, police said.
Diaz will be remember on at a viewing service on Thursday, and Friday at a funeral service at Our Lady Angels Church in Woodbridge.