In Memoriam: Victoria Margaret 'Vickie' Kaucher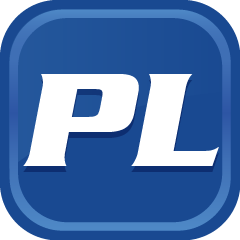 Victoria Margaret ("Vickie") Kaucher of Manassas, VA passed suddenly in the early morning hours on September 19, 2013 at Prince William Hospital of cancer and related complications. She was admitted to the hospital just days earlier, at which point her full condition was diagnosed. She was in hospice care for the final day.
Born on October 31, 1951 in Philadelphia, PA , she was a graduate of Archbishop Prendergast High School, and worked her way up through the ranks in banking, ultimately serving as an officer at several financial institutions in Pennsylvania, New Jersey, and Virginia. She interrupted her own career to accompany her husband, a career Army officer, when they were assigned overseas. Following their return the couple settled in northern Virginia with Vickie resuming her specialty in residential development lending until her retirement in 2004.
Throughout her life she enjoyed reading, quilting, antiquing and restoring furniture. She also enjoyed watching her daughter Devin perform in music and dance recitals, swim meets, and speaking competitions. She was a volunteer in her community and particularly with her husband's Army units.
She is survived by her husband, Craig; and daughter, Devin both of Manassas; sister, Barbara and her spouse of Cherry Hill, NJ; and her brothers, George and Gerad, both in the Philadelphia area, as well as several nephews.
A viewing will be held on Wednesday, September 25, at Mountcastle Turch Funeral Home, 4143 Dale Blvd. Dale City, VA , from 6pm to 8pm. A Mass of Christian Burial will be held at Sacred Heart Catholic Church in Manassas, VA at 12pm on Thursday, September 26, followed by interment at Quantico National Cemetery, Triangle, VA. Family, friends, neighbors, and co-workers are all invited to attend.