In Memoriam: Gene A Broderson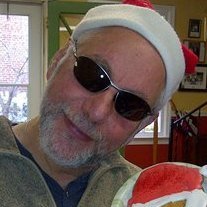 Obituary for Gene A Broderson
Passed on September 16, 2013 after a valiant battle with cancer. Gene's loving wife Lynda of 40 years was with him at the end as she had been through his short but painful illness. His son, Jeffrey and nephew and foster son, Matthew Corrigan, were also by his side. Gene started his career with WOR-TV in New York City where he produced Mets baseball and Romper Room.
He liked Romper Room so much, he decided to teach children and worked at elementary schools in Northport, Long Island, and Fairfax County, VA.
He returned to the media to run his own video production company for 15 years, winning several national awards. He went on to become Director of Education for the Corporation for Public Broadcasting and most recently Assistant Executive Director for State Association Partnerships for the National School Boards Association.
His son Jeff summed up his father by saying, "Throughout my life I have met few people who supported, taught, and encouraged unconditionally. The world was better for his having been here." Others said no matter what the problem Gene was willing to jump in and help. He had a talent for defusing the worst situations and cooling the hottest heads.
The Brooklyn native is also survived by his sister Ann Lazare and nephew Mike and niece Stephanie.
Celebration of life Friday at 2 p.m. at Mountcastle Funeral Home, 4143 Dale Blvd., Dale City, VA. In lieu of flowers, the family requests donations to Save the Children or American Cancer Society.