Shots Fired at IHOP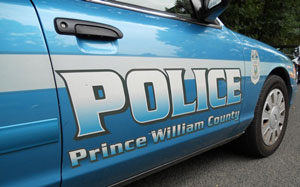 WOODRIDGE,Va.– Shots fired at IHOP restaurant during a fight.
More in a press release:
Reckless Handling of a Firearm | Assault &Battery 

On September 21st at 2:26AM, police responded to the IHOP located at 13718 Smoketown Rd in Woodbridge (22192) for a shooting.

Caller reported to police that several shots were fired following a fight in front of the business. Officers arrived and located two victims, a 39 year old man of Woodbridge and a 38 year old man of Washington DC, suffering from injuries to their faces.

Both men reported that a large fight had broken out in front of the business and they were struck by unknown assailants. During the encounter, someone fired multiple rounds into the air.

No one was reported to have been struck by the shots that were fired. The injuries reported by the victims were non-life threatening. The victims were not able to describe the assailants.