Pantry Reveals Hidden, Expired Snackfood Gems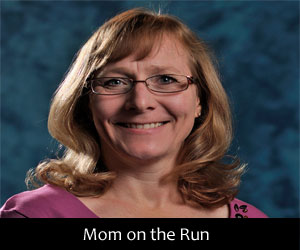 Mom on the Run: The Next Chapter
"January 2011," I call out to my husband as I hear him step into the hallway, coming up from the basement. "That was the oldest expiration date."
"Yeah?" Two steps later and he's in the kitchen, surveying the scene.
There's not much to see. I already cleaned most of it up. The trash bag has been pulled from the can and sits, bulging, by the back door. The boxes, a whole stack of them, have already been unfolded or crushed and carted to the recycle bin. In fact, the only remaining evidence of my purge is the heap of plastic chip clips sitting in the middle of the kitchen table, scavenged valuables.
I stand, hands on hips, perusing. "I can't believe how much snack food we had."
"I can," my husband says. "The pantry was overflowing."
And, OK, he is absolutely right. I hadn't planned to tackle the pantry today, but when I got back from the grocery store and there was nowhere to put the box of oatmeal packets, it kind of became a necessity. At first I was going to just rearrange stuff, shove it deeper back, make a space just big enough for a box of oatmeal packets, but then I looked and … well, it needed to be done.
Almost 40 minutes later, the pantry contains less than half its contents. And oh, the surprises inside!
I was disappointed to throw away four boxes of expensive packages of individually packaged pretzel sticks – three unopened, but all long expired. My son, recently delivered to his freshman year in college, loved them in his school lunches … for a little while. Not, sadly, for very long, and I had stocked up in the meantime.
There was an individual fruit and gelatin cup that had turned a color no doubt unplanned by the Jell-O company. Honey roasted peanuts that had actually gone soft. Six – six! – partial bags of marshmallows, all (clunk, clunk!) alarmingly hardened. A whole heap of snack packages of peanut-butter crackers without expiration dates, but that crumbled a little when I picked them up.
There were three boxes of graham crackers in the pantry, each missing just one brick; did I make a cheesecake and forget the rest of the box the next time? I was disappointed but sort of proud of myself to put two unopened but quite old boxes of double-chocolate Milano cookies in the trash.
I opened and dumped a couple of jars of pancake mix straight into the trash – poof! For a while my kids wanted pancakes for breakfast, and I bought powdered mix and portioned it into jars so in the morning we could just add water, shake, and cook. Obviously, though, the requests at home ran out before the stockpile did.
On and on it went. We have a deep pantry, and stuff has always tended to get shoved in deeply. Bravely I reached in, blindly, time and again, grasping pale packages lurking in the back. Courageously, I stuck my arm in and swept the far corners, feeling for hidden yucky things. Calmly, I emptied out the last vestiges of school lunches, accepting that I'm done making them. Forever.
Now, my husband and I survey my work. The top two pantry shelves have stuff in the front only, nothing at all in the back. The pouches of protein powder that were sitting on the kitchen counter, too big to fit anywhere before, are tidily put away. The extra large bag of peanut M&Ms, previously stored down with the dog food, efficiently sits front and center.
"Nice work," my husband says, then turns on his heel and gets back to whatever he was doing.
And as I stand and look, I realize with dismay: hey! No more marshmallows!?

2 Responses to "Pantry Reveals Hidden, Expired Snackfood Gems" (Leave a Comment)