Pattie Elementary Needs Volunteers 55 Years or Older
By MARY FOLEY
Volunteer Prince William – September 21, 2013 9:00 am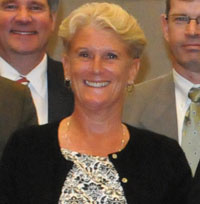 Volunteer Opportunities in the Area
· Good morning – The Retired and Senior Volunteer Program (RSVP) is looking for volunteer's age 55+ to be mentors at Pattie Elementary School on route 234. Come visit a child during the school day to help with an activity or school work. You can be a huge influence on a child in a short period of time. Please call Coleen at (571) 292-5307 for more info.
· SERVE in Manassas has an urgent need for volunteers on Monday September 30th and Tuesday October 1st for either the early shift – 9am-1pm or the afternoon shift of 1-5pm to take inventory of the food pantry and supply cabinet. Volunteers must be at least 16 yrs. Old and come prepared for a little lifting. Please email Jan at:jhawkins@nvfs.org for more info.
· ACTS is still looking for a volunteer to shop for groceries every other week for the Manassas Safe House. This is a great opportunity for a family, couple of friends to share some time together and provide a vital service to battered women and their children at the safe house. Please call Dotty at (703) 221-4460 to learn more.
· Hey scouts and teens- ACTS would love your help in securing recycled grocery bags for their food pantry. Look around your school or neighborhood to collect this valuable little item so families in need have proper bags to take their groceries home. You can drop them off at the ACTS Pantry or call Robin at (703) 441-8606 ext. 213 for more info
· Warm Fuzzies Animal Rescue needs volunteers to help in the office with bookkeeping and fundraising or working directly with the kittens through fostering or socializing with them. Please email Lorie at: lorielynne@comcast.net to learn more.
· Listed below are my super Saturday September 28th projects:
· Come celebrate National Public Lands Day at Leesylvania State Park on Saturday September 28th. Volunteers of all ages are needed for clean-up projects in the park and along the shoreline. This project is 11am-2pm on a perfect fall day. Please report to the visitor center for directions.
· Habitat for Humanity needs volunteers on Saturday September 28th from 8am-3pm to help with a huge donation pick up in Gainesville. This is a super one-day event. Please call (703) 369-6708 for more info
· ACTS in Dumfries is having their Senior Link Volunteer Training on September 28th. This wonderful little program has volunteer make calls to seniors and other homebound adults just to check in with them. Please call the Helpline office at (703) 221-1145 for more info.
· Keep Prince William Beautiful is hosting a Fall Cleanup on Saturday September 28th from 9am-noon in Woodbridge. Volunteers are needed to hand out supplies, answer questions and rally clean-up volunteers. Please call Anna at (571) 285-3772 to learn more.
· Historic Manassas needs volunteers at the Bands Brews and Barbecue on Saturday September 28th to sell tickets. 2 shifts available – noon-4pm and 3:30-7pm. The Manassas Fall Jubilee is Saturday October 5th all day. Volunteers are needed to direct vendors in the morning, run the pumpkin patch, sell tickets and check ID's for the Wine garden and lots of other fun jobs. Both of these events are just super fun so don't miss them! Please email Sarah at: smchugh@historicmanassasinc.org for all the specifics.
· The October 19th events so far are:
· The Alzheimer's Association Annual Walk is Saturday October 19th. Volunteers are needed now to distribute promotion flyers throughout the community. Lots of volunteers are needed on race day for registration, staff the refreshment area, giving direction to walkers on the route, and face painting. This is fun event for a super cause. Please call Sonya at (703) 766-9025 to learn more.
· The Bull Run Street Rods are meeting at the route 28 Burger King on Saturday October 19th from 4-8pm to collect toys for the Un-Trim-A-Tree Holiday Gift program. Come meet the club members, the Sheriff's Office volunteers and the members of the Prince William Cruisers and bring a toy for a kid in need. Call Dennis at (703) 569-6897 for more info.
· You won't want to miss the 3rd Annual I Walk for ACTS event also on Saturday October 19th. Walker's registration is just $20. It's a super fun community day at Merchant's Park from 10am-2pm and of course for a great cause. Please call Robin at (703) 441-8606 ext. 213 for more info.
· The Juvenile Court Service Unit in Manassas is looking for volunteers to help at the information desk in the court house. This is a fun, fast paced environment for mornings only – Monday through Friday. Please call Ellen at (703) 792-6205 to learn more.
· Brain Injury Services needs a volunteer to walk with a client a couple of times a month at the Hidden Pond Nature Center right up the road in Springfield as well as a volunteer to help with technology needs. You don't need to be a techno just have the savvy a lot of folks have to navigate phones, lap tops and such. Please call Michelle at (703) 451-8881 ext. 232 to learn more.
· The Retired and Senior Volunteer Program (RSVP) needs senior volunteers age 55 and older to provide transportation for a veteran to get to their local doctor's appt. All vets are referred to us by Aging and you'll have lots of advance notice for their appts. It's also not too early to sign up to tutor kids in grades K-3 in reading and math next school year. Please call Coleen at (703) 369-5292 ext. 207 for more info.
· Please mark your calendar for Saturday November 9th to join the American Heart Association Heart Walk on the National Mall. Please visit their website at: greaterwashingtonheartwalk.org to learn more.
· If you are looking for other opportunities, please don't forget to call my wonderful team at Volunteer Prince William. Coleen can help you with the Retired and Senior Volunteer (RSVP) opportunities at (703) 369-5292 ext. 207, Shelley can help with any individual or group project and send you weekly updates if you'd like. Shelley is at (703) 369-5292 ext. 201, and Bonnie can help you with opportunities available in Disaster Preparedness at (703) 369-5292 ext. 202. Please visit our newly re-vamped website at www.volunteerprincewilliam.org. Thanks so much for all you do in our community.