Over $8,000 Worth of Cell Phones Snatched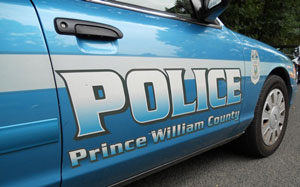 WOODBRIDGE,Va– Over $8,000 worth of cell phones reported stolen from an AT&T store. 
More in a press release:
Commercial Burglary –

On September 19th at 9:30AM, police responded to AT&T located at 13261 Worth Avenue in Woodbridge (22191) for a burglary.

The business owner reported to police that the burglary occurred between 9:00PM on September 18th and 8:00AM on September 19th. Entry appeared to have been made by breaking the glass on the front door of the business. Cell phones, valued around $8,800, were reported as missing.

Anyone with information regarding the incidents in this report is asked to call Crime Solvers at 703-670-3700 or

1-866-411-TIPS. You don't have to give your name, just the information. You could earn up to a $1,000 cash reward.