Schools: Keep Election Materials off Our Property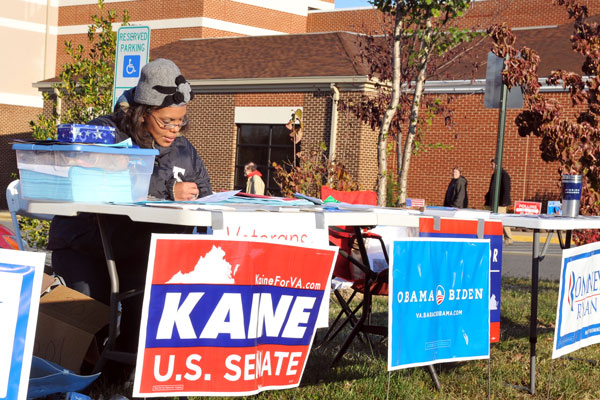 PRINCE WILLIAM COUNTY, Va. – All you politicos have been warned: Don't put those colorful red, white, and blue campaign signs up on school property. The children don't need to see them.
In a letter from Prince William County Public Schools today, we're told campaign literature is banned from being distributed during the school day and at athletic events.
Schools spokeswoman Irene Cromer says campaign literature and signs have not been a problem at schools so far this election year, and added they'd like to keep it that way.
Here's the letter posted by the school division:
To all political campaigns:

I am writing this open letter in response to recent inquiries.

Prince William County Public Schools has a longstanding policy of prohibiting the distribution of partisan political materials during the school day and at school-sponsored activities, including athletic events. It is intended to allow our students to benefit from their school experience free from the conflict, competition, and distortion that can be associated with heated political campaigns. Students should always be the focus of school-related events, without concern that they are serving as an enticement to attract crowds for other purposes.

PWCS applies this policy uniformly and without exception, and asks that it be respected by all campaigns and candidates. Thank you for putting the needs of PWCS students ahead of partisan interests.

Keith Imon

Associate Superintendent for

Communications and Technology Services
An election is held every year in Virginia. On Election Day November 5, campaign literature will also be banned inside schools that serve as polling places per state election laws. 
This year in Prince William County, local offices for the House of Delegates and a school board seat are up for grabs.