Pate Selected to Lead Manassas Government, Hails from North Carolina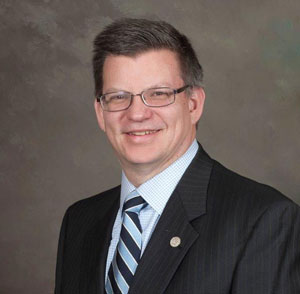 MANASSAS, Va. – A new city manager has been selected to lead Manassas.
More in a press release:
City of Manassas Mayor Harry J. Parrish II and the Manassas City Council announce the appointment of William Patrick Pate of High Point, N.C. as the new city manager of the City of Manassas. Pate was selected from a pool of highly qualified applicants after thoughtful consideration and deliberation by the City Council. Pate's first day as City Manager will be Oct. 28.

"We welcome Pat to the City of Manassas and are eager to put his extensive public service experience to work for our residents," said Mayor Harry J. Parrish II.

"I am excited about coming to the City of Manassas and serving as the City Manager", said Pate. "I am looking forward to learning more about the City and getting to know the staff and community."

Prior to his appointment as city manager, Pate served as assistant city manager of the City of High Point, N.C., since 1999. High Point, N.C. has a population of 108,000 residents and a city staff of 1,565. As assistant city manager, Pate oversaw the activities of finance, budget and evaluation, customer service,communications, information technology, systems project administration, public services, engineering services, facility services and parks and recreation. Before becoming assistant manager, Pate served as the budget and evaluation director for the City of Greensboro, N.C.

Pate received a double major Bachelor of Arts degree in Political Science and Religion from the University of North Carolina, Chapel Hill and a Masters of Public Administration from the same. He is a credentialed manager of the International City/County Management Association (ICMA) and a past-president of the Government Finance Officers Association of the US and Canada.

Pat and his wife Sandra will be moving to the City of Manassas in the coming months. They have two sons, Will and Andrew, who are both college students.

As city manager, Pate will earn a starting salary of $175,000 per year.
Pate replaces John Budesky, who spent a year on the job. He stepped down from the position earlier this year after accepting a job in local government near Richmond.