Packing List for Parents Weekend Grows Longer by the Phone Call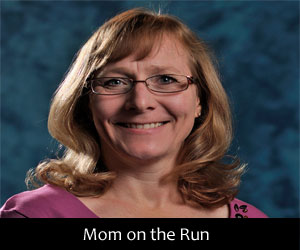 Mom on the Run: The Next Chapter
I started my Parents' Weekend list on a notepad in the kitchen on the day we got back from moving my son into the dorm for his freshman year of college. Parent's Weekend was almost a month away then, and I didn't want to forget the few things we neglected to pack:
· Travel mug
· Mattress egg crate pad
I mean, we took down a mattress egg crate pad, a brand-new one advertised as the right size for an extra-long twin bed, never opened, but when we got to the dorm it was weirdly shaped, both too wide and too short. We sort of wrapped it around my son's mattress, but immediately planned to take my daughter's old one down at the first opportunity. In her senior year of college now, she's in an apartment with a double bed, and her old, regular sized egg crate pad is in the basement. Luckily we never seem to throw anything away.
And that was the full list for several days, until my son's renter's insurance policy came in the mail for his signature. Renter's insurance, covering all those electronics in his room, is the cheapest way to go, we discovered, but I couldn't set it up until we had his dorm address, so I just now got the policy. And I added to the Parents' Weekend delivery list:
Renter's policy for signature
Then my son called: could we bring him a bike? We have several bikes in the garage, he knows, he's not picky, just one of those? He has to get all the way across campus first thing every morning, and a bike would be very helpful. OK, no problem; so the list became:
– Travel mug
– Mattress egg crate pad
– Renter's policy for signature
– Bike
Then I went shopping, and I picked up some snacks I knew he would like: another big bag of peanut M&Ms, two boxes of HoHos now that the store has them back in stock, two cases of green tea bottles, from which he must be going through withdrawal, plus a long-sleeved shirt that I bought on impulse. My son has plenty of clothes, I know, but I saw it and thought he'd like it. It's a Mom thing, and I realize it's more important to me to give the shirt than it is for him to receive it.
The very day I went shopping, he got a final paycheck in the mail from his summer job. "What do you want to do with it?" I texted. "You can bring it here," he answered. So then my list:
– Travel mug
– Mattress egg crate pad
–  Renter's policy for signature
– Bike
–  Snacks + green tea
– Paycheck
A few days later, another text message from my son: "When you come down can you bring me a Caps jersey, preferably the Ovie one, and the pull-up bar from the doorway?"
Immediately I went upstairs, dug out the jersey, pulled the pull-up bar off the door, and set them to the side in the hallway. I didn't want to forget them. And I extended the list, which almost filled up the paper, because I didn't realize the list was going to be so long and I started off with pretty big handwriting:
– Travel mug
– Mattress egg crate pad
– Renter's policy for signature
– Bike
– Snacks + green tea
– Paycheck
– Ovie Caps jersey
– Pull-up bar
And now, still a week away from the Parents' Weekend trip, I think of the pile we're taking down, realizing that we have to drive the pick-up truck down again now that we're taking a bike. I think about the box I mailed last week with five pair of socks and night-vision goggles, and I consider the suspiciously small load of stuff we drove down the first time … and I realize how glad I am to still be needed.