In Memoriam: Calvin J. 'Pap' O'Dell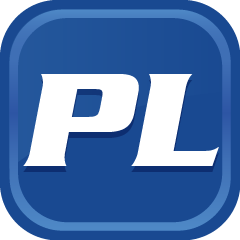 CALVIN J. "PAP" O'DELL left his earthly family and friends for his Heavenly eternal home on Saturday, September 14, 2013. He passed in his home surrounded by his family and is now free from pain and struggles rejoicing with family and loved ones gone on before.
He was preceded in death by his beloved wife and best friend Norma O'Dell in February 2009 and his son in-law Brian Powell in August 2009. Also preceding him were two sisters and three brothers.
Survivors include son Ted O'Dell and wife Betsy of Nokesville, VA, granddaughter Marty Powell of Nokesville, grandson Calvin O'Dell and wife Laura of Front Royal, VA and great-granddaughter Abbie Powell of Nokesville. Other survivors include two sisters, Marge Jillson and Ann Bailard, one brother Clinton O'Dell, and numerous nieces and nephews.
Born on a farm in Nicholas County, WV, Calvin served his country in World War II. He then married the love of his life, Norma, in 1947. They relocated to Virginia in 1959, where he spent many years as a union carpenter. He enjoyed fishing, hunting, camping, telling tales, and being with family and friends. He was a long-time member of St. Mark's United Methodist Church in Manassas, VA.
The family will receive friends at Pierce Funeral Home, 9609 Center St., Manassas, VA on Tuesday, September 17, 2013 from 2:00-4:00 P.M. and from 6:00-8:00 P.M. Funeral services will be held at 11:00 A.M. on Wednesday, September 18, 2013 at St. Mark's United Methodist Church, 7803 Well St., Manassas. Interment will be in Wallace Memorial Cemetery, Crawly, WV on Thursday, September 19, 2013 at 12:00 Noon.
In lieu of flowers, expressions of sympathy may take the form of contributions to Gideons International where his son Ted is an active member.
Condolences may be left at www.piercefh.com